Garmin's Alexa-powered infotainment is perfect for backseat drivers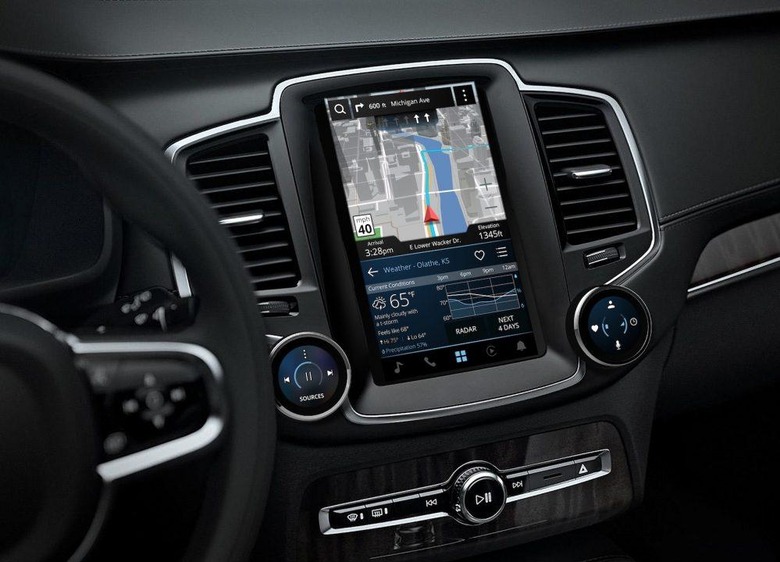 Backseat drivers are going to love Garmin's new scalable infotainment platform, debuting at CES 2018 as the navigation company makes a play for tomorrow's connected dashboards. While Garmin might be best known for its standalone sat-nav devices, the company is aiming to oust rivals like QNX from automaker's own infotainment systems, and it's counting on features like Alexa to do that.
Dubbed the scalable infotainment platform, Garmin's system runs on Intel Atom quad-core x7 or dual-core x5 Apollo Lake processors. It's designed to run on a variety of screen sizes and shapes, though Garmin will be demonstrating it on a large, portrait orientation touchscreen in a Volvo at CES. It'll also be bringing back 2017's Lenexa control knobs, which can customize their graphics and functionality according to what you're seeing on-screen.
Garmin, though, is envisaging people using voice a lot more. Current in-car voice command systems can be fairly underwhelming, struggling with some accents and forcing drivers to remember very specific instructions. New connected versions, as we've seen in Audi's 2019 A8 are promising to improve on that, but Garmin is looking to Amazon's Alexa for its usability fix.
Alexa is integrated directly into the system, meaning no connected smartphone or separate apps are required. It's also tied into Garmin's navigation and media player, so that drivers can ask for a destination by voice and have it set, or request a playlist or album. With access to the rest of Alexa's skills library, it also means those in the car will be able to remotely control their smart home gadgets while on the road, or ask questions for Amazon's assistant to answer.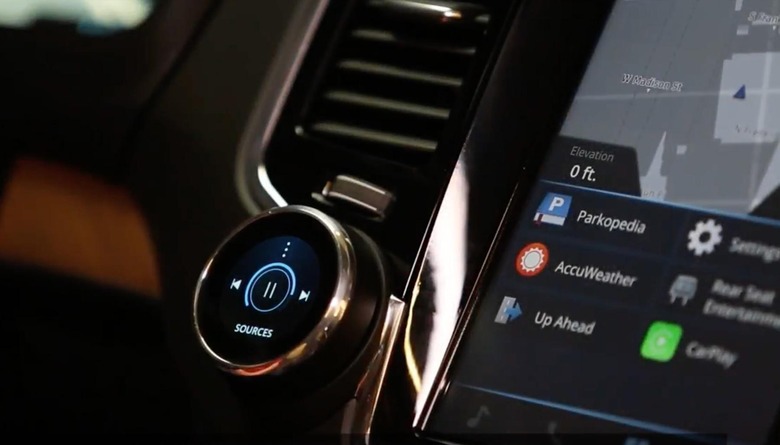 For navigation, Garmin is using various connected services to bring real-time traffic data into the equation. AccuWeather Go, for instance, will be able to share weather updates that can affect where the GPS will guide you, and there'll be points-of-interest powered by Foursquare's Places Database. Garmin says the latter will be particularly useful given the excess of food/drink, lodging, and entertainment entries, which are the most commonly-requested in the car.
Backseat drivers, meanwhile, will be more empowered than ever – for better or worse. Garmin's platform has native support for wireless rear seat navigation and entertainment: connecting an iOS or Android device to the car's WiFi will allow them to see the car's route, search for points of interest, and add their own destinations. Like some airlines offer, they'll also be able to stream media saved on the Garmin system to their individual devices, which could save car buyers the expense of upgrading to factory-fit headrest-back screens.
Unlike its standalone GPS devices, Garmin won't be selling any of this to individual drivers. Instead, it's hoping to whip up interest among automakers looking to build out their connected dashboards. As cars increasingly become semi-autonomous – and, eventually, fully autonomous – and occupants look for more entertainment and interactivity on the move, that could well be a significant growth market for the years ahead.