Garmin Vivoactive 3 gets onboard storage for music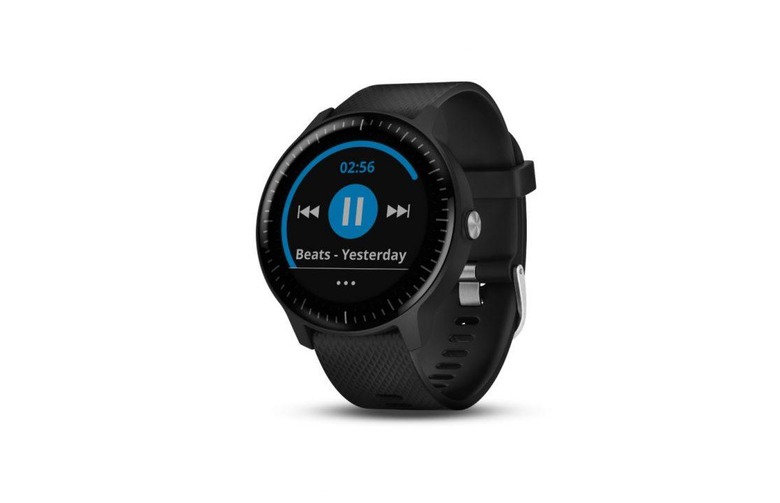 Garmin has announced a new version of the Vivoactive 3, the fitness tracking GPS smartwatch it launched last August. This new version, dubbed the Vivoactive 3 Music, is pretty much the same as the original that debuted last year, but with one key difference: it comes with onboard storage you can fill up with music. At first blush, that might seem a little underwhelming as the only new addition, but the Vivoactive 3 was already a pretty capable wearable before this.
After all, Garmin ensures that the Vivoactive 3 Music comes with all of the features that launched with last year's model, and the list is extensive. The Vivoactive 3 Music will be equipped with an always-on touchscreen display, heart-rate sensors, sleep monitoring capabilities, GPS, customizable watch faces, and a number of activity trackers that can count your steps or track your runs, bike rides, or golf outings.
The Vivoactive 3 Music also boasts Garmin Pay, just as its predecessor did. With GPS capabilities and support for NFC payments, Garmin wants to Vivoactive 3 Music to be a wearable that allows you to leave your phone at home. With onboard storage you can load up with music, it could very well become that device, too.
At launch, there are limited options when it comes to supported music services. Garmin says that users are able to download offline music playlists from iHeartRadio All Access, with support for Deezer coming soon. Other services, such as Spotify and Google Music, aren't supported, and there's no word on when (or even if) we can expect such support to launch.
While that short list of supported music services is disappointing, you can upload songs to your Vivoactive 3 Music from your computer, so if you still have a music library, you can take that with you on the go. The Vivoactive 3 Music offers enough storage to hold about 500 songs, and you can connect Bluetooth headphones to the device to listen without your phone. The Vivoactive 3 Music is launching today for $299.99 and can be found at Garmin's website.