Garmin VIRB and VIRB Elite action-cams pack ANT+ and 1080p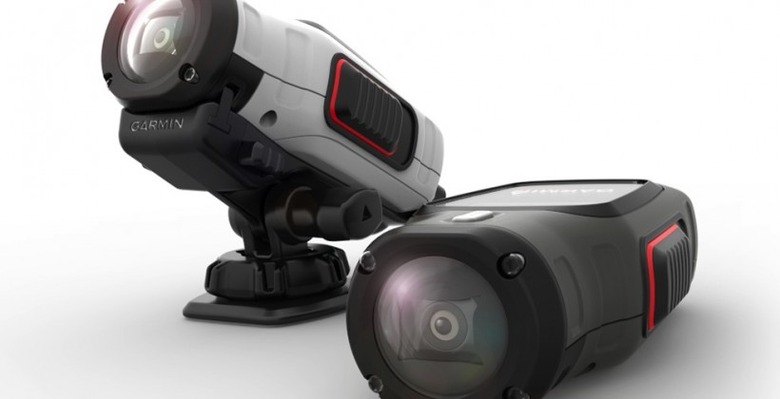 Garmin has weighed into the action camera market, taking on GoPro with the VIRB and VIRB Elite, each with a waterproof casing and Full HD recording. Promising IPX-7 waterproofing and ruggedization – rather than demanding separate cases – the VIRB and VIRB Elite can shoot up to three hours of 1080p footage from a full battery, and have a 1.4-inch reflective display for low-power reviewing of footage, using ambient lighting rather than an active backlight.
Both versions can be used in up to thirty minutes of immersion in up to one meter of water, while those wanting more can outfit the cameras with an optional dive case. Controls are pared back to a slider on the top to start and stop video recording, with other settings adjusted via the on-screen display.
Up to 16-megapixel images can be snapped – with support for simultaneously capturing stills during video recording – and there's a microSD card slot for up to 64GB cards (one such example of which will hold in excess of seven hours of 1080p footage, Garmin claims). The wide-angle lens works with a distortion-correction function to smooth out the fish-eye effect, and there's digital image stabilization.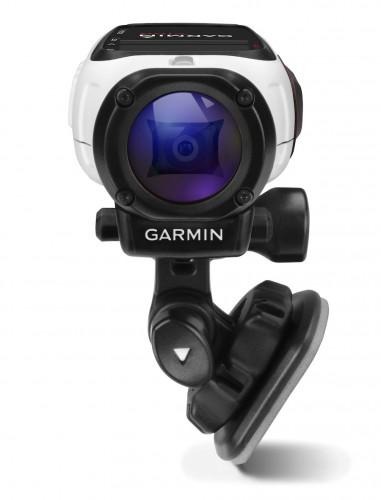 While both cameras have ANT+ integration – to work with either the upcoming remote control, or several of Garmin's PNDs and other GPS devices – the VIRB Elite throws in integrated WiFi and a high-sensitivity GPS sensor. It also packs an accelerometer and altimeter, and is fitted with a Ski Mode that can differentiate between going up a ski lift and down the actual mountain itself, only recording when the latter situation is recognized.
Thanks to the ANT+ technology, those using multiple VIRB or VIRB Elite cameras can have them all controlled with a single, master camera: sliding the recording switch on that will start them all recording. On the VIRB Elite, meanwhile, anybody with a heart rate monitor, cadence sensor, or "tempe" temperature sensor can have the cameras embed footage with the current tracked conditions. It's also possible to review the data coming in from the sensors on the VIRB Elite's display; the onboard WiFi also works with Garmin's iOS and Android remote control apps.
The Garmin VIRB will go on sale in September, priced at $299.99, while the VIRB Elite will drop at the same time, priced at $399.99. Various mounts, including handlebar, helmet, suction-cup, and a standard tripod adapter will be offered alongside them. The ANT+ remote control for the two cameras will follow on in January 2014, with pricing to be confirmed.