Garmin Tactix Delta smartwatch has a kill switch and stealth mode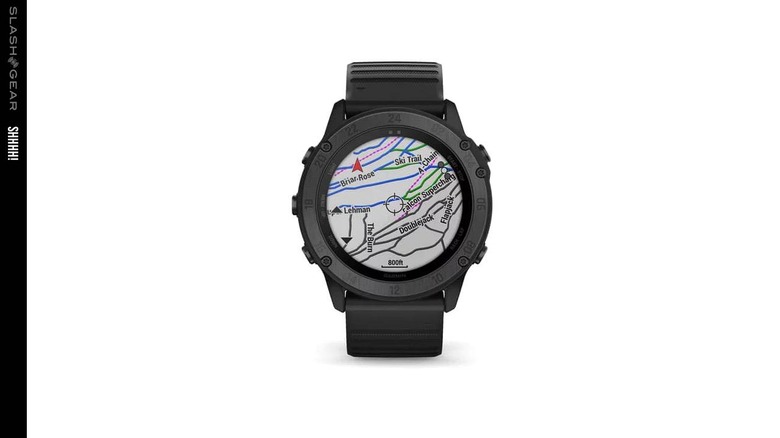 A rugged privacy-centric smartwatch was revealed today: the Garmin Tactix Delta. This Garmin Tactix Delta smartphone was built to military standards MIL-STD-810 and rolls with a domed sapphire lens – and a "diamond-like carbon coated bezel." The key selling point here isn't the materials, but the abilities – stealth mode and a kill switch.
This is not the first smartwatch in the world with a kill switch. This is not the first smartwatch in the world with a "stealth mode." This is the fist smartwatch to feature both of these abilities in a single unit with such extreme resistance to the elements. The Garmin MARQ Commander introduced the Kill Switch Hot Key, and the Garmin Instinct Tactical Edition brought about the original Stealth Mode back in August of 2019.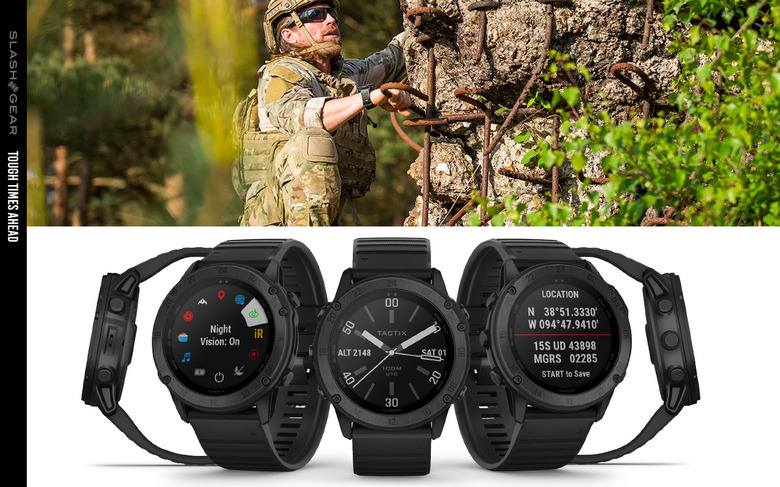 It should be clear, here, that Garmin is taking a firm grip of the tactical smartwatch market, attempting to lead said market segment with a variety of options and cutting-edge technology to meet the future needs of high-tech users in the field.
Garmin places emphasis on real-world use with features like knurled buttons. Look close at the surface of the hardware buttons on this watch and you'll see a 3D pattern of material – this allows for ease in pressing. Garmin suggested that these buttons are part of their "form meets function" approach to the design of the watch, so that the user can always access its functions, even if they're wearing gloves.
The Tactix Delta watch case was made with fiber-reinforced polymer and a metal rear cover. This device is "Quickfit" Watch Band compatible – with a 26mm watch band size. The watch includes a silicone band in the box.
This device has a 1.4-inch (diameter) display size, aka 35.56mm, with 280 x 280 pixels across its face. The display is sunlight-visible with transflective memory-in-pixel (MIP) technology. The battery life of the watch is up to 21 days, with a Battery Saver Watch Mode life of up to 80 days.
Kill Switch
The Kill Switch can be accessed in the software of the watch at any time. With the Kill Switch, all user memory will be removed from the watch after a short countdown. "If security becomes an issue, the kill switch wipes the device of all user memory."
Stealth Mode
Stealth Mode is effectively Airplane Mode – it shuts off all connectivity and tracking of the watch. "Enable stealth mode to stop storing and sharing your GPS position and disable wireless connectivity and communication."
Release and Price
This Garmin Tactix Delta was released this week, made available to the public in January of 2020. This device was made available for the first time for a suggested retail price of approximately $900 USD.