Garmin nuvi 880 GPS gets massive $1k pre-order tag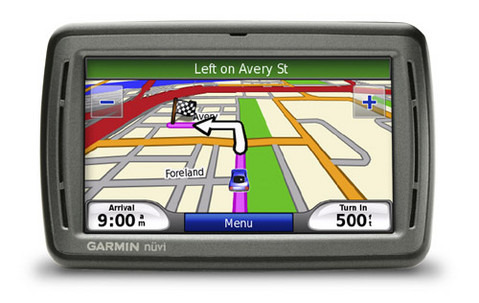 We may receive a commission on purchases made from links.
Amazon have announced pre-order pricing for the Garmin nuvi 880 in-car GPS unit, and seeing as it's the new flagship of the company's range they've tagged it accordingly.  $999 gets you automatic speech recognition (ASR), Bluetooth, text-to-speech, built-in traffic updates via an MSN Direct receiver and a 4.3-inch screen. Check out the demo video of the nuvi 880 after the cut
There's also an FM transmitter, so you can route audio prompts and media file playback through your car stereo without wires, picture navigation that will automatically set a destination from geotagged images, and "Last Position", which remembers where the device was last turned off and helps you find your car again in a car-park.  Destinations and routes can be dragged & dropped from a PC over USB, and the 880 shows up as a mass-storage device for media. 
An SD slot lets you augment the storage, the battery – rated for 5hrs – is replaceable, and there's a remote control included in case you're too lazy to reach across the dashboard (or want to muck about from the back seat).  Thing is, $999 is a massive amount of money, and while I'm a Garmin fan (I own a nuvi 300, in fact) I can't see how it warrants such a figure.  Especially when you consider that the nuvifone will be several hundred dollars cheaper and include high-speed 3G connectivity and a camera.
[via NaviGadget]