Garmin nuvi 3590LMT GPS navigation, hands-on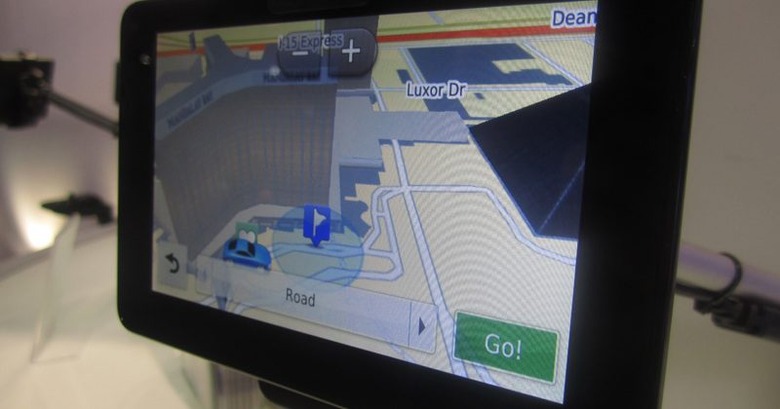 The Garmin nuvi 3590LMT has essentially everything available on their previous models, but adds a few much welcomed features and the thinnest 5" screen to date. The first of which is voice-activated navigation. It works as it should, and unlike Google services, voice control doesn't require internet access. This makes it much more responsive, an almost essential quality while on the road.
Also new is their extremely detailed 3D rendered building view. Taking two fingers and expanding them across the screen will zoom you in far enough to take advantage of it. It is also possible to pan 360 degrees around the 3D buildings by touching the screen simultaneously with two fingers, and turning them at the same time. The same features are included in Google Maps, but again – the Garmin doesn't need the internet to render a single thing.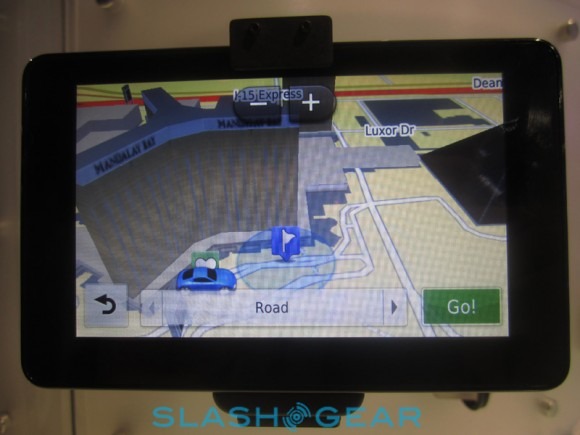 Like other LMT models, the 3590 is Bluetooth hands-free calling compatible, and compatible with their Smartphone Link application for Android. This isn't new, but Smartphone Link gives users access to Garmin Live Services. This can help display live traffic, the weather, SMS messages, fuel prices, and even alert you when you're approaching a red-light (Europe only).