Garmin FR70 Fitness Watch uses ANT+ to whisper you're fat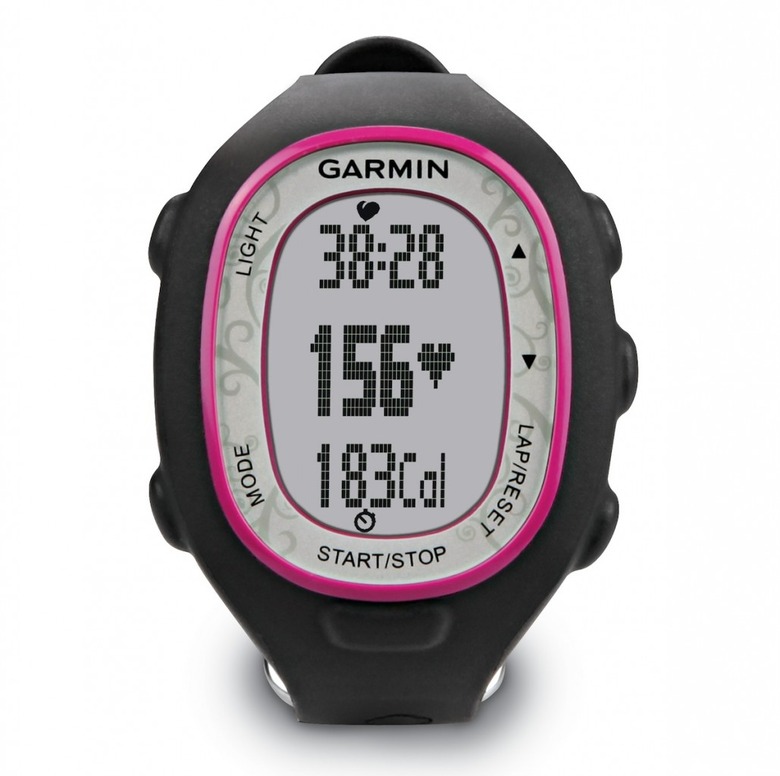 Garmin has unveiled its latest wrist-worn GPS marvel for those who don't treat exercise as a dirty word, the Garmin FR70 Fitness Watch. A reasonably low-profile half inch thick, the FR70 uses ANT+ to talk to other exercise equipment, such as the bundled heart rate monitor. That way, it can track the time you've been working out, along with your heart rate and how many calories you've burned.
Pair the FR70 with an optional Garmin foot pod, however, and it can track your speed and distance while walking, jogging or running. There's also a speed and cadence sensor that will work on your bike, or you can use ANT+ to wirelessly connect to compatible treadmills, spin bikes, elliptical trainers and other gym equipment that want to tattle on your performance. However, there's no GPS integration.
Meanwhile, used with Tanita's BC-1000 body-composition platform – basically a very fancy set of scales – your  weight, body fat, body water, muscle mass, metabolic age, bone mass, visceral fat and other intimidating-sounding measurements can be collected. Those can be shared using Garmin Connect, the company's socially-enabled online tool, so that others can coo in an impressed way or gasp at how unfit you are.
The Garmin FR70 will go on sale in November, priced at $129.99. Both men's and women's versions will be on offer, though that basically means you can have the FR70 in either blue or pink.