Garmin-ASUS nuvifone M20 gets reviewed: Separate is better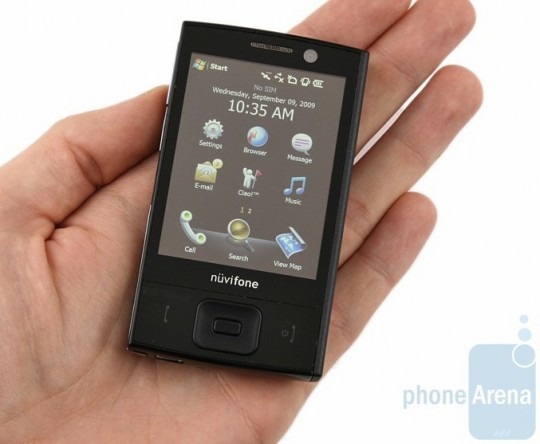 Garmin-ASUS' nuvifone has been a long time coming, and in fact if it's the original you're waiting for then you'll have to hold on a little longer.  If, though, you're willing to make do with the nuvifone M20 – the collaboration's Windows Mobile 6.1 model – then phoneArena's review will be of interest.  They've been putting the compact PND/smartphone hybrid through its paces, to see if you're better off putting all your eggs in one basket or not.
Problem is, the nuvifone M20 isn't quite good enough at both to make it preferable over, say, an ASUS smartphone and a Garmin standalone PND.  The 2.8-inch VGA display doesn't react to ambient light, and so is instantly washed out in bright sunlight – no good for pedestrian navigation, then – and the buttons are hard to press.
To make matters worse, the GPS is very slow to grab a signal – around three minutes, in fact – and address entry isn't handled very gracefully; you'll be pecking for some time at the tiny onscreen keyboard.  The M20 feels sluggish, too, with panning maps producing stuttery visuals.  Meanwhile images are "the worst we had ever taken with a 3-megapixel camera" and you'll need an adapter to use your own headphones with the mediaplayer app.  In short, it's expensive, untalented and late; not a great showing for Garmin-ASUS' first shipping smartphone.