Garmin Approach S4 Golf watch has a touchscreen and smart notifications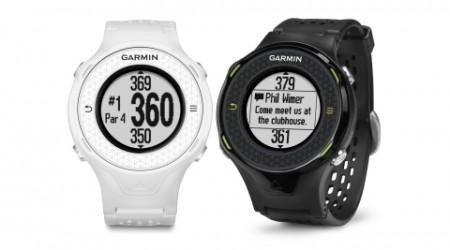 Garmin has been rolling out several GPS equipped watches for specific needs recently including the D2 Pilot aimed at private pilots. Garmin has now announced a new GPS equipped watch aimed at golfers called the Approach S4 GPS golf watch. The watch has a high-resolution touchscreen display designed to be sunlight readable.
It also features a dedicated Green View button and uses a rechargeable lithium-ion battery good for up to 10 hours of use in golf mode. The watch also has a database of more than 30,000 international golf courses and includes free lifetime course updates. That means there are never any fees or additional subscriptions required to keep the watch up-to-date.
The watch provides golfers with precise distances from the front, middle, and back of the green. The watch also incorporates layup, dogleg, and shot distances and keeps score plus tracks statistics using a digital scorecard system. The watch can also receive notifications from the user's smartphone of e-mails, text messages, and calls allowing the phone to stay in the bag.
The watch weighs 2.06 ounces and is water resistant to 10 m. Compatible smartphones include the iPhone 4S and up if the device is running iOS 7.0 or higher. The watch will launch this fall for $349.99 with availability at specialty golf retailers and golf course Pro shops.
SOURCE: Garmin