Garmin D2 Pilot Watch features altimeter and airport database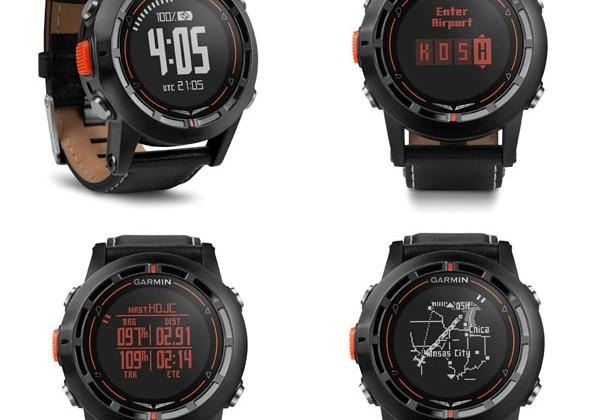 Garmin has announced its first GPS equipped watch that is designed specifically for pilots. The watch is called the D2 Pilot Watch and has a lot of features pilots will find useful such as Direct-to and nearest navigation functions. The watch also features an integrated altimeter with adjustable baro setting.
Garmin also fits the watch with altitude alert capability and the ability to display local and Zulu time. The D2 also is designed to integrate seamlessly with the garment Pilot app and the VIRB action camera. The watch gives pilots the ability to press a button and create fly-over waypoints of current locations and pilots can load their flight plan and create waypoints with capability similar to that found in Garmin's portable GPS products.
Users can assign customized data fields to display GPS ground speed, GPS track, distance, estimated time in route, bearing, glide ratio, and others. The altitude alerting function can notify the public when they reach or leave a preselected altitude to help them ensure they maintain the proper altitude during flight.
The watch has integrated WAAS GPS and a compass with an HSI. The watch also features a moving map page. Garmin equips watch with vibrating alerts that can be set up to remind users of things such as when to switch fuel tanks and other time sensitive information needed during flight. The watch will launch in November for $449.
SOURCE: Garmin