GarageBand for iOS 7 to be offered for free with in-app purchases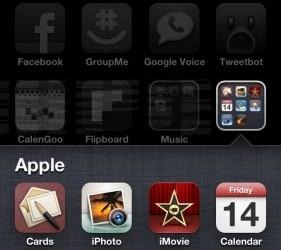 It seems that someone at Apple got a wee bit excited and accidentally revealed way too much ahead of the company's Tuesday event. Briefly appearing on its Built-in Apps page for the iPhone 5s was a footnote indicating that GarageBand will be available as free app download. Of course, with in-app purchase options.iOS 7, the newest version of Apple's mobile OS, which was announced alongside the new iPhone 5s and iPhone 5c, represented an almost radical shift in the company's design tastes. There were a number of negative reactions to the changes, even among long-time Apple fans. But like it or not, this is clearly where the company is heading. And it isn't bad at all, as you can read from our lengthy review of iOS 7 here.
One of the things that iOS 7 brought in was a slight shift in Apple's business model, at least as far as its core productivity and creative apps were concerned. Starting launch, a number of iWorks and iLife titles, including Pages, Numbers, Keynote, iPhoto, and iMovie, became available free of charge for owners of the iPhone 5s. Noticeably missing, however, was the music creation app, GarageBand. But that too will soon change.
The aforementioned iPhone 5s page was briefly spotted to sport new icons for the iWorks and iLife apps. Additionally, It also featured a footnote indicating that GarageBand will be free on App Store for iOS 7 compatible devices. It will, however, require in-app purchases for new instruments and sounds. This is probably the best compromise available if one considers that licensing fees on those instruments and sounds might have been the reason why the app wasn't available for free immediately.
Apple has now pulled down those changes to the web page, hinting that it isn't quite time to reveal them yet. Perhaps it will do so at its event on October 22 when it is expected to announce a load of new items such as a new iPad, a new iPad mini, OS X Mavericks, and maybe some new MacBook Pros, too.
VIA: MacRumors