Gametel Bluetooth controller makes Android gaming a breeze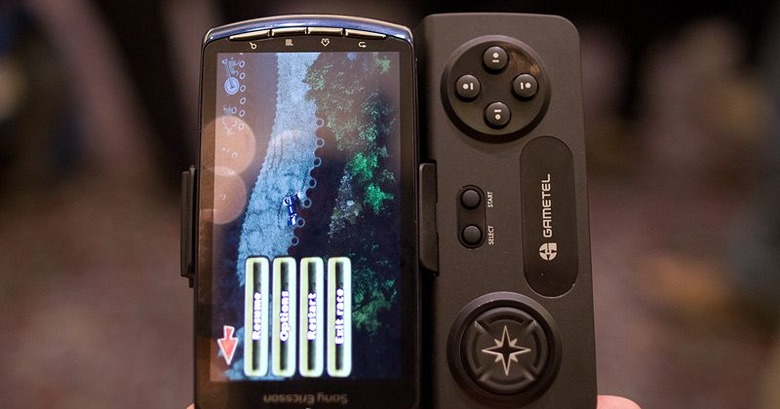 Admit it: even with a shiny new Galaxy Nexus or DROID RAZR, you're still a little jealous of the humble Sony XPERIA Play's physical controls. Soon enough you won't have to be: the Gametel Bluetooth controller emulates the experience pretty perfectly, and works with almost any Android phone. Slide the phone into the gripper, connect it via Bluetooth and bam, you've got classic physical controls at your fingertips.
A demonstrator showed off Reckless Racing, and while his skill leaves something to be desired, the device is definitely worth the attention of the average Android gamer. With a massive battery recharged by your microUSB card charger, it's convenient enough for a cross-country plane ride. The gripper holds even my comparatively massive Galaxy Nexus easily.
Games require a little setup, but apparently more than 200 games already work with the device. (Does that mean it's just copying the input from the XPERIA Play?) Ice Cream Sandwich phones get even better support thanks to some built-in controller APIs. If you're tired of wearing your thumbs to the bone on an unforgiving touchscreen, this might be right up your alley.