GameStop partners with Microsoft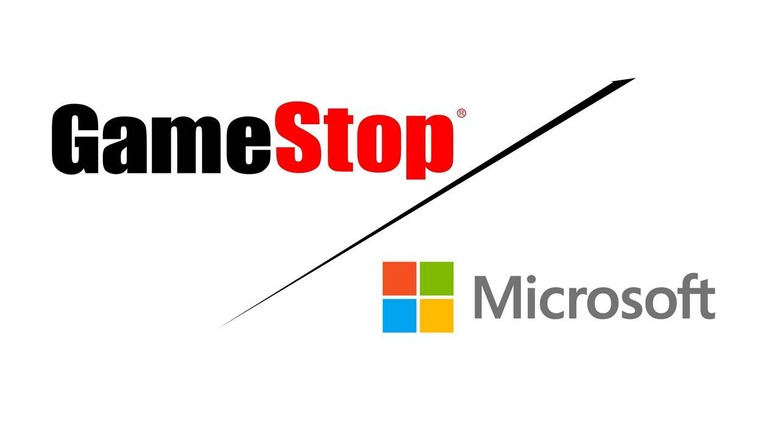 A multi-year strategic partnership has been struck between GameStop and Microsoft. The partnership, they say, aims to advance GameStop's "key strategic pillars and extend its digital omni-channel ecosystem." OK! But what does that mean for you?
To be clear, here, Microsoft didn't just acquire GameStop, or vice-versa. This deal will have GameStop using Microsoft's cloud-based business applications and customer data platform for its business operations. That includes finance, inventory, eCommerce, retail, and point of sale.
As noted by GameStop, "This will enable store associates the ability to access omni-channel insights about customer preferences and purchasing history, real time information on product availability, subscriptions, pricing, and promotions in order to provide a differentiated and personalized in-store customer experience."
GameStop will start selling Xbox All Access. That's an Xbox console with 24 months of Xbox Game Pass Ultimate for "no upfront cost." GameStop and Microsoft "will both benefit from the customer acquisition and lifetime revenue value of each gamer brought into the Xbox ecosystem.
GameStop will work with Microsoft 365 and Microsoft Teams in its stores, and GameStop associates will be equipped with Microsoft Surface devices that'll "transform the in-store experience and help unlock new retail experiences in the future."
Basically Microsoft's going to high-five GameStop with a bunch of business power and GameStop is going to sell a whole bunch of Xbox consoles and everybody's going to make a bunch of money. We're currently in the process of investigating how this system will roll out to GameStop locations and what it'll mean for current GameStop employees – stay tuned!