GameStick Dock gets FCC approval ahead of launch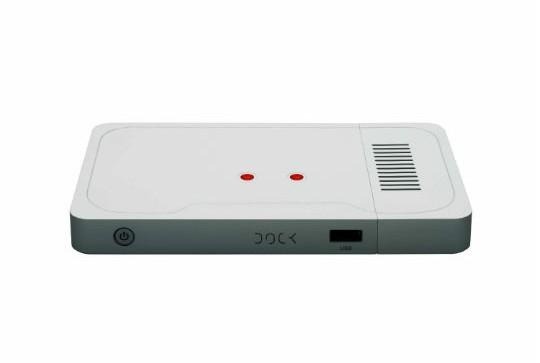 We talked about the GameStick Android gaming system on a few occasions. Back in January, the final design for the controller and the docking station were unveiled. Then in February of this year, pre-orders for the console ticked off. If you've been waiting to get your hands on the GameStick, one more obstacle has now been cleared.
The GameStick Dock recently crossed the FCC and received the approvals it needs to go on sale in US. The dock features an Ethernet port, SD memory card slot, USB ports, and HDMI ports. The Dock will give the GameStick a decisive console feel.
One of the other important features about the Dock is that is designed to be able to charge the GameStick controllers. All you need to do to charge up the controller is set it on top of the dock on those two red dots. Being able to sit the controller down to charge is much more convenient than having to fiddle with cables.
The GameStick itself will sell for $79.99. The Dock accessory will cost another $49.99. Combined that will make the GameStick system pricier than the better-known Ouya that sells for $99.99. The real deciding factor between these two devices will be the games available and how well they perform.
SOURCE: Android Community