The GameStick is the newest in a line of Kickstarter success stories, and the company is working overtime to get the design of the new portable Android-powered gaming console just right. And thanks to all of the backers who submitted feedback, the final design of the GameStick controller has been unveiled, as well as new docking station to go along with it.
The design of the HDMI dongle itself has stayed the same, but the controller underwent some changes based on feedback from the Kickstarter backers. The controller features a more curvy design, and the HDMI stick now sits at the back of the controller instead of sliding in on top. The GameStick also got an expendable microSD card slot on the stick itself, which was a huge request from the backers.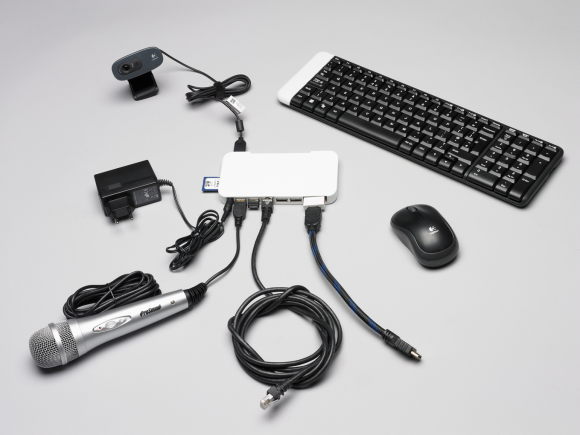 The new docking station charges up the controller wirelessly using electromagnetic coils, and it can also support peripheral hardware such as mice, keyboards, etc. for use with the GameStick. The docking station also has a memory card slot compatible with up to 64GB, boosting the GameStick's total capacity to 104GB potentially.
At the time of this writing, the GameStick has received over $515,000 in funding, which surpasses the company's initial goal of $100,000. The campaign has just under 70 hours remaining, so there's still time to contribute and get on the list to receive a GameStick console if you're still interested.