Gameband returns as smartwatch with Atari, Android, Pong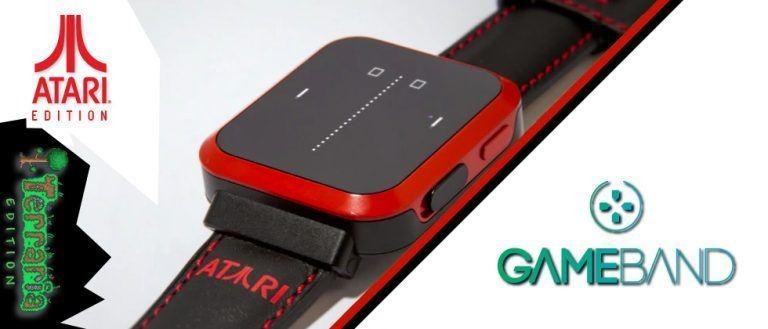 The folks at FMTwo Game Inc. have created a new version of the Gameband, a wearable smart device made for gamers. This new version isn't just a USB storage solution, as their past Minecraft device was – here in 2017, they're making a real-deal smartwatch. They've teamed with the official Atari SA brand and Re-Logic (creators of Terraria) to release special editions of the new Gameband as well as a standard edition. This new Gameband will be pre-loaded with 20 mini-games, several of which are "reconditioned" versions of classics like Pong and Breakout.
I've been waiting for a decent version of Breakout since the first smartwatches were launched several years ago. Now with Atari onboard, FMTwo can create a Gameband with new official versions of games like Breakout, Pong, Centipede, Asteroids, and Crystal Castles. Those five games will launch on the device when it's released this year.
To be clear, this Gameband shares a name with the Minecraft Gameband we reviewed back in April of 2015. They're made by the same company, but this new Gameband is a very different device. While that device had a red LED display to display simple images and text, this new device is a full-fledged smartwatch with a full color touchscreen, Android, and a powerful processor inside.
Inside is a Qualcomm Snapdragon Wear 2100 1.2GHz quad-core processor, Wi-fi connectivity, and Bluetooth 4.2. The watch has a 1.63-inch square AMOLED touchscreen display with 277dpi pixel density. This watch has a 400mAh battery inside and both charges up and connects to computers with USB-C. There's also a microSD card slot for storage expansion.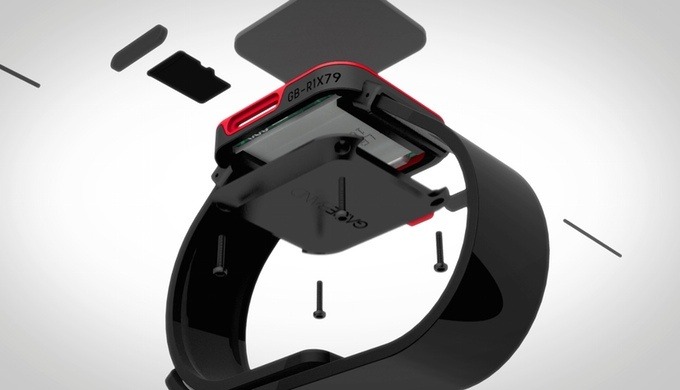 This device does not run Android Wear. Instead, it's running a customized version of Android Marshmallow (Android 6.0) and is able to connect to and work with both Android smartphones and the iPhone. Users will also be invited to work with PixelFurnace, the company's PC and Mac game management and launch platform.
With PixelFurnace, users are able to keep saved games locally and – potentially – keep them stored on the Gameband. This is very much like what we saw with the Minecraft Gameband back a couple years ago. Thus far, no other similar functionality has popped up with any other device.
While game saves can be kept locally, FMTwo also offers cloud backup of games. With the purchase of a microSD for this watch, users will receive one free year of game backups through PixelFurnace. This is not a requirement of the Gameband's functionality, and does not effect the Android games on the watch in any way at all.
The hardware here was designed by Matter – have a peek at their portfolio to see other impressive entries in the world of industrial design. With the Gameband (2017), Matter have designed a smartwatch which is made up of a two-piece frame completed with 4 standard bolt screws – wearable, teardown-able, and functional.
In addition to the standard version, two Special Editions are coming:
• Gameband Atari Edition includes limited edition Atari colored bezels and straps, Atari themed watchfaces and other content.
• Gameband Terraria Edition includes limited edition Terraria colored straps and Terraria themed watchfaces and other content.
This watch is currently part of a Kickstarter campaign that's quickly on its way to its $75k goal – almost halfway there after just a couple hours live. The standard version will cost $100 in the "Early Bird" backing through Kickstarter, while the company suggests the watch will retail for $200. We will not be shocked to find this campaign going well and above the mark by the time it's ready to roll.