'Game of Thrones' S5 episodes 1-4 leaked online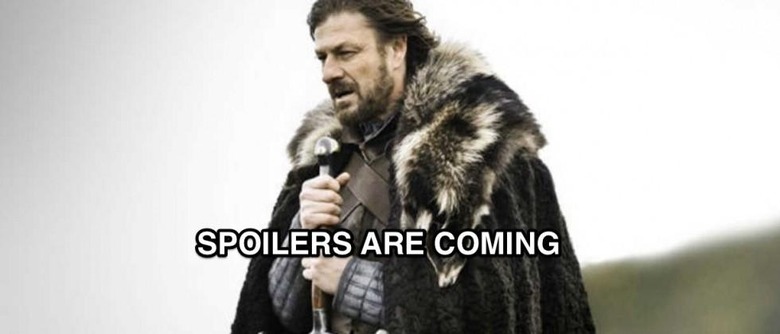 Hearing about a new movie or TV show getting released early on the internet is a common thing these days, but when its new episodes of the most pirated show on the planet, and a day before their premiere, then it's a big deal. Brace yourselves, Game of Thrones fans, as the next few weeks might see an increase of spoilers floating around online (this article is spoiler free, however, I promise). With Game of Thrones' highly anticipated season 5 to debut on HBO Sunday night, the first four episodes were illegally leaked onto torrent sites yesterday.
It was just last week when it was reported around the web that Game of Thrones is the most illegally downloaded show in the world. Even the show's trailer for this season was leaked ahead of schedule. Too bad internet pirates couldn't just take a week off for the season 5 premiere, right? This leak of the first four episodes confirms the fears of the show's producer Greg Spence, who recently said he afraid of footage being put online early.
While it's impossible to know exactly who put the episodes online, they've been recognized to originate from screener copies that were sent early to reviewers before Sunday's premiere. If you're used to watching the show on HBO and are thinking of downloading the episodes, prepare for a quality downgrade; Game of Thrones is usually shown in 720p or 1080p, but the pirated version are in 480p, complete with a blurred digital watermark.
While this is bad news for fans of the show who wish to avoid spoilers, it's also got to be very disappointing for HBO. The company just released its new streaming service, HBO Now, to coincide with the new Game of Thrones season, and the first episode was carefully scheduled to premiere in 170 countries at the same time. Season 5 will be just 10 episodes long, meaning this leak is nearly the entire first half. If you're planning to watch week-to-week and don't want to know what happens early, it might be best to just stay off the internet for a while.
SOURCE Torrent Freak