'Game of Thrones' novels get iBooks-exclusive enhanced editions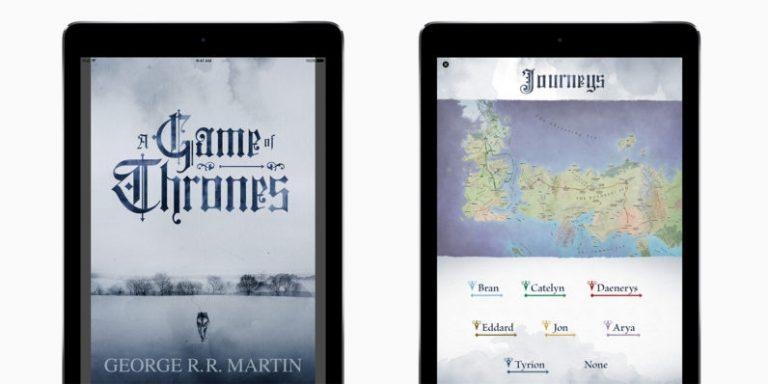 George R. R. Martin's Game of Thrones series has become a huge hit worldwide thanks to the HBO drama, but the original books are just as popular in their own right. To help celebrate the 20th anniversary of the first novel in the series, Apple's iBooks store is releasing new, exclusive digital versions in the form of their enhanced editions, featuring interactive elements and artwork.
The first book, A Song of Ice and Fire, is available on iBooks now for $9, with books two through five available for pre-order and releasing in the coming months. Just like the iBooks editions of the Harry Potter series, each e-book will feature enhancements like illustrations alongside the text, interactive character maps and annotations, and details about the surroundings and different houses with each chapter.

The annotations are all approved by Martin himself, and feature background details about the world of Westeros. The other big features is a glossary of characters, terms, and locations, which will expand to include the four following books as they are released. This glossary can be used to easily get caught up on a character from the last time they appeared in the story, or get introductions on new characters as they turn up.
"Anything that confuses you, anything you want to know more about, it's right there at your fingertips," Martin noted about the release of the iBooks versions of his novels. "It's an amazing next step in the world of books."
An in-depth appendix covers all 92 house sigils, details on symbolism, regions, and allegiances, as well as family trees. And to top it all off, there's a preview chapter from the upcoming sixth book, The Winds of Winter.
SOURCE Apple