Galaxy Z Flip coming packed with tools to steal iPhone influencers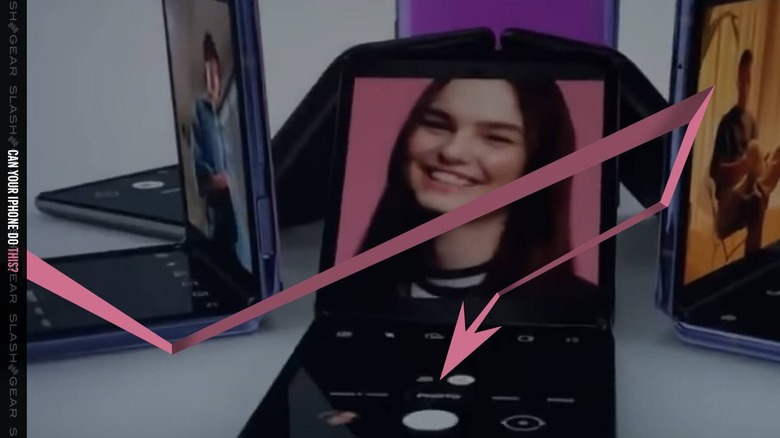 The Samsung Galaxy Z Flip foldable smartphone is coming equipped with tools aplenty aimed at stealing influencers from the iPhone. The iPhone is at war with the Samsung collection of Galaxy smartphones running Android – they've been at war for a decade. With the Samsung Galaxy Z Flip, Samsung's made a system with which they're able to give social media influencers a key tool with which they'll be able to gain a larger following and expand their chosen tribe.
Ready for photos and video
The Samsung Galaxy Z Flip rolls with a collection of cameras and software that's made for simple and professional capture and creation of content. The latest set of leaks show that up front is a 10-megapixel dual-pixel camera with f/2.4 aperture, an 80-degree wide-angle lens, autofocus, and the ability to work with voice commands.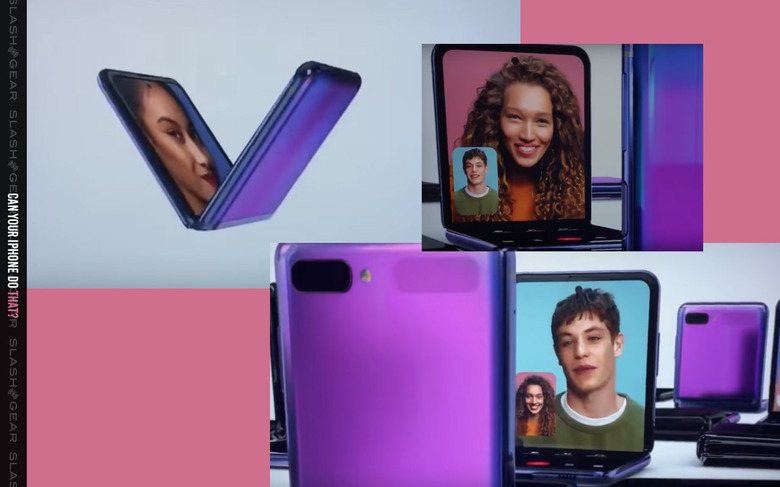 The front-facing camera on this device makes the Galaxy Z Flip a personal video and photo studio. Because the Z Flip can stand up on its own, the user doesn't need to hold the phone to capture a photo. No more arm leading up to the lens, no more need for a selfie stick, no more nonsense.
When the phone is folded at a 90-degrees (or thereabouts) angle, it sits up on its own (since the bottom half is heavier than the top), and just so happens to cut the screen into a pair of squares. The top square is the new viewfinder – already cropped to the aspect ratio of most photos on Instagram.
Video can also be captured from this front-facing camera and focused on the fly. With what's rumored of an 80-degree viewing angle and 10MP image capture, this isn't the same sort of camera situation most users have had in phones before now.
According to DxOMark, at the point at which this article is set to be published, there are 9 phones with better front-facing camera setups than any iPhone. The first iPhone on the list is the iPhone 11 Pro Max, and that's 10th down the list in the Selfie category. Before that you'll find all of the following:
1. Huawei nova 6 5G
2. Samsung Galaxy Note 10+ 5G
3. Asus ZenFone 6
4. Samsung Galaxy S10 5G
5. Samsung Galaxy S10+
6. Huawei Mate 30 Pro
7. Google Pixel 3
8. Google Pixel 4
9. Samsung Galaxy Note 9
With the Samsung Galaxy Z Flip, Samsung continues the trend of bringing chart-topping front-facing camera performance to their AAA phones. With the Galaxy Z Flip, this camera power comes in a device that's made with social media influencers in mind – even if that's not you, the Z Flip still offers the ability to physically transform to fit your photo and/or video needs.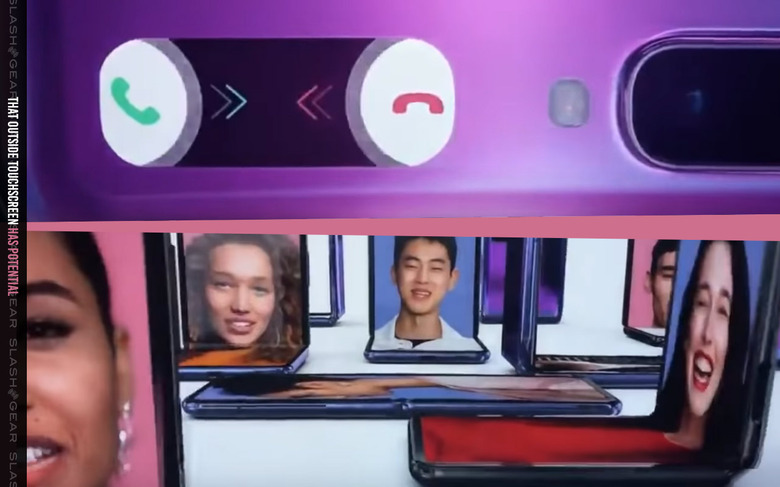 The back-facing camera array is also ready to roll in a go-anywhere film and photo studio sort of setup. We've not even started on the exterior secondary touchscreen display – the perfect potential place for a miniature selfie viewfinder and/or shutter button.
Transform Apps
Samsung made clear their intentions for the Z Flip for apps like Google Duo in the first major trailer for the phone shown at the Oscars 2020. They've been working on foldable functionality since well before the Samsung Galaxy Fold in 2019 – Google too!
Facebook Messenger might not have the bendy square functionality shown above right out the gate, but you can bet they'll get onboard sooner than later. The same is likely true of WhatsApp, and the rest of the Facebook-related apps if and when the demand gets high, real quick.
Other Social Media and Message Apps
The Samsung Galaxy Z Flip will run Android 10 (with Samsung's own "One UI 2" on top), which means it'll also run any other Android app your heart could desire. That means Snapchat, Facebook, QZone, Tumblr, Pinterest, and Weibo. Twitter isn't going to benefit in a big way from the bendy abilities of the Z Flip in early 2020, but assuming they move forward with Twitter Bluesky, that all might change in a big way.
Release Date and Price
According to the latest batch of rumors (linked in the timeline below), Samsung Galaxy Z Flip will be released on February 14, 2020, on-the-spot for Valentine's Day. That's the same tipped date as the release for the Samsung Galaxy Buds+, too – so we're looking at a gift package for your significant other that'll ring up well over $1500 USD in price, more than likely – we shall see!
Success in stealing away iPhone users, social media influencers, and other smartphone users of all sorts will hinge on the idea that this device is a unique tool, a sort of life hack for a modern way of living. If Samsung can convince a select group of users that there's no better way to live this influencer life in 2020 and beyond, they'll have a hit.