Samsung teases clamshell foldable as Galaxy Fold 2 rumors whirl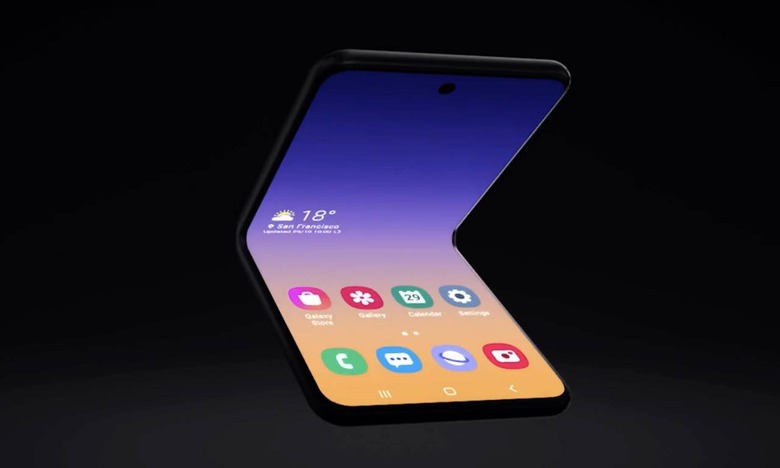 Samsung may only have one foldable phone under its belt, but it's readying One UI 2 for more flexible display smartphones – including some which fold in other directions. The company teased the possibility at its Samsung Developer Conference 2019 today, as part of its expansion of the One UI 2 interface beyond just phones.
It's fair to say that the Galaxy Fold didn't have an especially easy path to market. The initial launch of the foldable smartphone – which opens out into a 7-inch tablet – was scrapped after early reviewers found it was far too prone to breaking.
A second attempt at the launch later in 2019 went a little easier, though a $2,000 phone was always going to be a tough sell. Still, Samsung isn't giving up on the concept of foldables. It's envisaging new – and arguably more useful – form-factors than the current Galaxy Fold.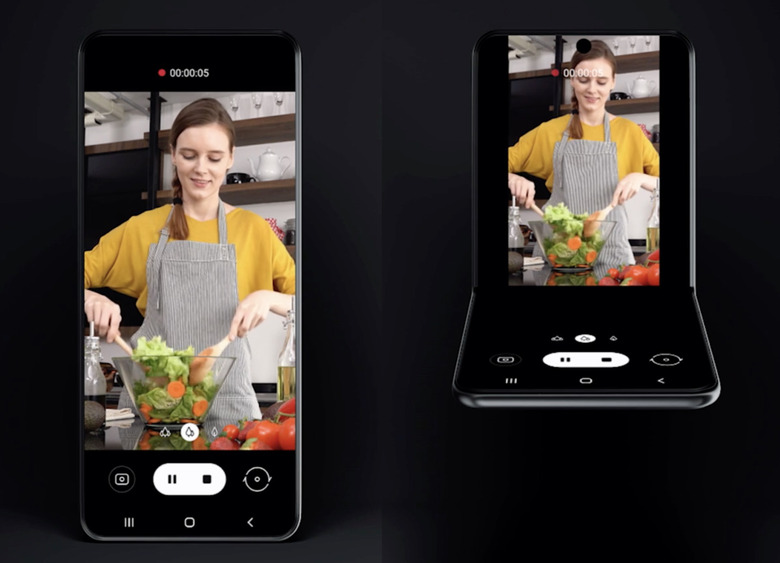 One possibility, previewed in concept form at SDC 2019 today, is a foldable phone that would be shaped more like a Galaxy S10 when opened. Rather than a fold running top to bottom, a hinge spanning the width of the smartphone would allow it to close like a traditional flip-phone. That could lead to a phone that fit more readily into a pocket, but still open up to deliver the roughly 6-inch screen many users now expect.
Of course, just because Samsung took the time to do a quick render, doesn't mean it's ready to actually offer such a phone. All the same, its so-called Unified User Experience is being developed with such a form-factor from the outset. That includes making One UI 2 suitable for devices whether folded or unfolded.
Foldable support in Android 10, meanwhile, paves the way for third-party apps for smartphones that can be opened and closed with flexible OLED. Samsung is "exploring" such a design with a horizontal fold.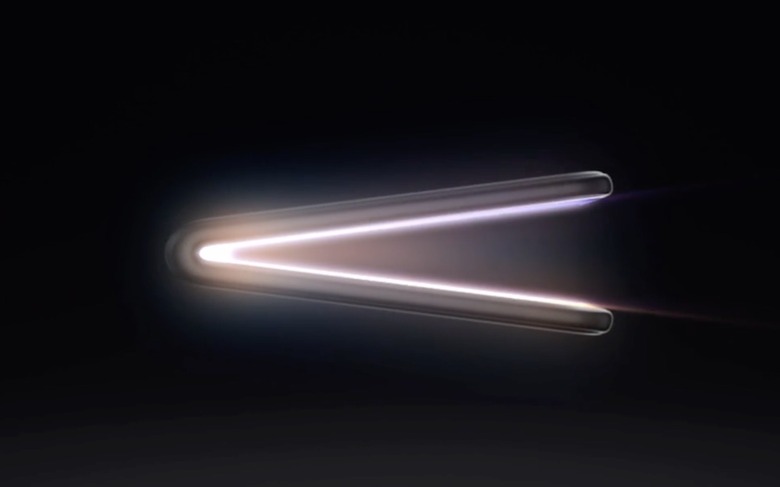 The clamshell form-factor is something we're expecting to see from other manufacturers, meanwhile, too. Motorola is widely expected to reboot the RAZR brand, with a device that flips closed into a more pocket-friendly device. That could launch as soon as next month, it's been reported.
In the process it might address one of the lingering criticisms of foldable phones, that the use-case for the form-factor is uncertain. It's questionable whether there's really a market for a phone that opens out into a tablet; the idea of a small phone that unfolds into a larger one, however, seems a far easier sell.
Samsung One UI 2 with Android 10 will be released in the next few months, the company says, and be expanded to wearables, tablets, and other screen-sizes too. As for when it might have a new foldable, that's unclear. Earlier reports suggested a Galaxy Fold 2 could launch in April 2020, with a 6.7-inch folding display.