Galaxy X's rumored foldable display appears before official release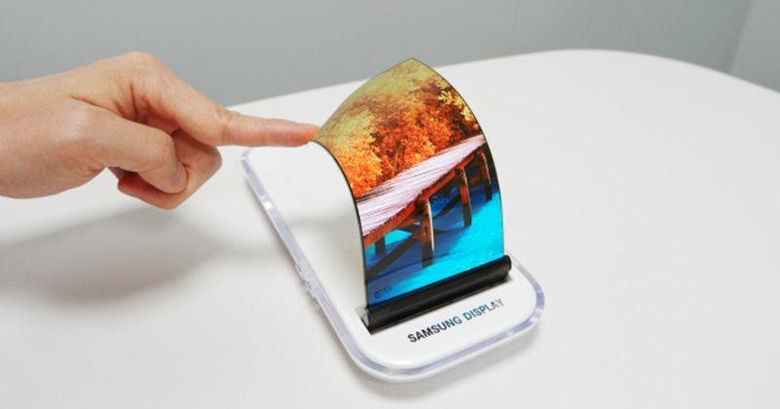 We've heard rumors for years that we'll be getting flexible displays that you can roll or fold up. We'll see a demo, and then we don't hear anything about it for months. Well, the more things change, the more they stay the same. We've most recently heard that the Samsung Galaxy X will be treated to a display that you will be able to fold up and stick in your pocket. And this week, Samsung will be showing off a screen that can do exactly that.
We've slowly been reaching a point where displays are no longer a simple flat surface that you stare at. TVs and monitors are getting a slight curve to them, and even smartphones have taken advantage of flexible OLED panels. Samsung's Galaxy S7 edge, for instance, has a display that wraps around the edges.
The recent rumors have indicated that the Galaxy X will have a 4K display that will fold up, similar to a wallet. However, at SID 2016, the annual display trade show, we'll have a peek at the design that would most likely be used. Unfortunately, the model they're announcing is not 4K.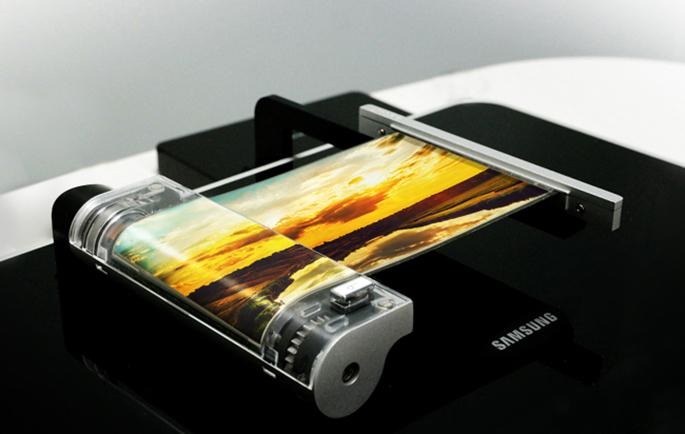 The new display that Samsung is preparing to show off is a 5.7 AMOLED screen, with a resolution of 2560 x 1440. While it's not 4K, it's still a very high resolution, especially for such a small screen. The display is a super thin 0.3mm thick, weighs 5 grams, and has a radius curvature of 10. This means that the display can be rolled up into a circle with a radius of a mere 10mm.
Samsung will also be showcasing other AMOLED displays, targeting laptops. These 13.3-inch and 14-inch displays won't be flexible, but they will be extra thin, which will reduce both the size and weight of future laptops.
VIA: KoreaHerald