Galaxy Xcover 4 rugged phone leaks with Exynos 7570 chipset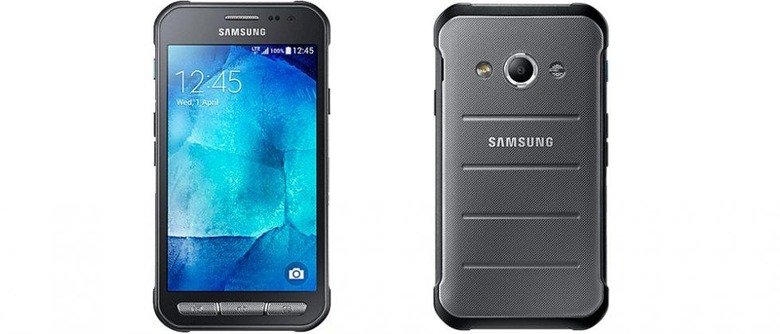 Samsung's most notable line of rugged smartphones is its premium Galaxy S Active series, but lesser known is its Xcover lineup, a less expensive alternative for those on a tight budget. The last Xcover model we saw launch was the variant detailed last April, but now a new series of benchmarks indicate the Xcover 4 model is inbound. Assuming the leak is accurate, it seems the phone will sport the Exynos 7570 chipset and Android Nougat.
The benchmarks have surfaced at Geekbench with the device name "samsung SM-G390F" and a "1734" multi-core benchmark score. It appears the handset will feature the Exynos 7570 SoC introduced back in August, as well as a couple gigabytes of memory. Other pertinent details like storage capacity, camera, etc., aren't known at this time.
While the benchmarks don't reveal the display resolution for the Xcover 4, it may get a nice update to 720 x 1280 thanks to the Mali-T720 graphics. Any update will arguably be a welcomed one, as the Xcover 3 — while decently priced — isn't anything to write home about. The handset offers, among other things, a paltry 480 x 800 resolution, a 5-megapixel main camera, and a 4.5-inch screen.
Because this is a rugged model, it is reasonable to expect that the Xcover 4 will feature the same dust and water resistance as the Xcover 3, which sports an IP67 rating. Samsung did give the current model's battery special focus via 'extended battery life,' so it'll be interesting to see whether the next model builds upon that. The Xcover 3, when new, had cost about $300; whether the Xcover 4 will be the same is unknown at this time.
SOURCE: Android Geeks
Note: The image above shows the Xcover 3 model