Galaxy Victory 4G LTE brings S III features to mid-range phone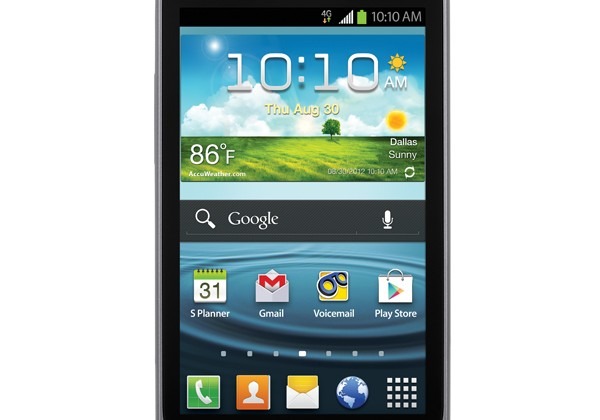 If you're looking to pick up a smartphone for your family member of choice that's got the sharing abilities of the newest family line of Samsung products but wont break your bank, the Galaxy Victory 4G LTE may be the item for you. Though we can't speak to its ability to actually connect to 4G LTE as it's not being carried by one of the two reliable networks we've worked with in the USA, $99.99 on a two-year contract might be a great deal for this Ice Cream Sandwich carrying 4-inch display toting Android smartphone appearing today.
This device works with a powerful 1.2GHz dual-core processor under the hood and will be working with a 5 megapixel camera on the back and a 1.3 megapixel camera on the front. This device has NFC integrated to make use of Google Wallet and works with S Voice, Samsung's own voice recognition system that enables device-user communication for questions, answers, and commands galore.
The Galaxy Victory also works with S Beam, AllShare Play, and AllShare Group Cast. S Bean allows you to connect with Google's integrated "Android Beam" system of NFC sharing device-to-device with media transfer. You'll be pushing photos, videos, and documents galore from phone to phone without a hassle. AllShare Play allows you to connect to other devices that also use AllShare Play – like the Galaxy Note or the Galaxy S III, for example, playing media between devices with great ease. AllShare Group Cast works within the AllShare universe to show presentations and photo albums between devices on the same wi-fi network.
Above you'll see these systems working on the Samsung Galaxy S III. The Galaxy Victory will work essentially the same way but will be doing it with a smaller display and a slightly different phone body. Stay tuned as this device hits the market this Sunday!