Galaxy Tab S3 Release Date And Pricing Confirmed For US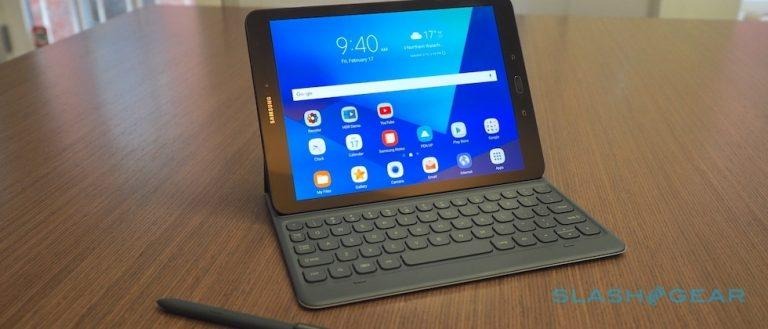 A couple of days back, the Galaxy Tab S3 appeared on Best Buy's website, complete with pricing information that put the tablet at $599.99. While that listing didn't have any release information to speak of, today Samsung is filling in the gaps by confirming the US release date and pricing for the Galaxy Tab S3.
It looks like Best Buy was right on the money when it showed a price of $599.99 for the Tab S3, because that's the number Samsung gave us today. It also says that the Tab S3 will go up for pre-order tomorrow, March 17, at Best Buy, Amazon, and Samsung.com. The tablet will then begin in-store availability a week later, on March 24.
READ MORE: Galaxy Tab S3 hands-onGalaxy Tab S3 pre-orders open up the same day in the UK, but the tablet won't be available across the pond until March 31 – a full week after it goes on sale in the US. We've actually known about the Tab S3's UK price and release date for quite some time now, as Samsung announced that info around the same time it revealed the tablet during MWC 2017.
The Galaxy Tab S3 turned into Samsung's big item at MWC 2017 once it became clear that the Galaxy S8 wouldn't be making an appearance at the show. Instead, the Galaxy S8 is due to be revealed during a press event that will be held on March 29. Following that reveal, we can expect a release sometime in mid-to-late April.
Reading through the specifications list, the Galaxy Tab S3 will certainly be a high-end tablet. It could also do something to allay Galaxy Note 7 users who ultimately had their phone taken away, as it ships with an S-Pen of its own. The only question left is whether or not the tablet will sell during a time when tablets in general seem to be losing popularity. Will you be buying one? Head down to the comments section and let us know!
SOURCE: Samsung