Galaxy Tab Active Pro hints at one of Android's tablet problems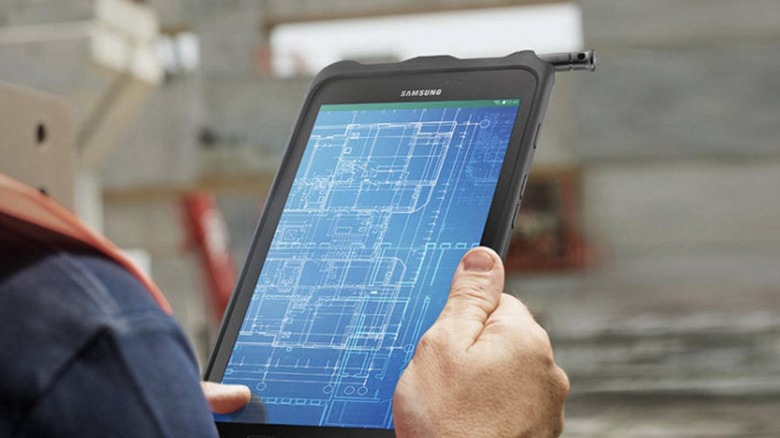 Despite the renewed popularity enjoyed by the iPads and especially the iPad Pros, the Android tablet market seems pretty dead as always. Google halting work on its own Pixel tablets doesn't bode well either. Of the major device makers, Samsung seems to be the only one still making such slates and now there are signs that it has another one in the works that isn't the Galaxy Tab S5. Instead, it's a rugged tablet that might be a bit "Pro" when it comes to size.
It seems that Samsung will be tacking on "Pro" to designate larger models. For example, there will be a Galaxy Note 10 Pro and now it has started to trademark the name "Galaxy Tab Active Pro". And since its current Galaxy Tab Active line sits at the 8-inch mark, rumors are now circulating that this Pro model would come in a 10.1-inch screen size instead.
Not much is known about this slate, though, but various tidbits have popped up here and there, like 4 GB of RAM and a Snapdragon 710 processor. Of course, it'll be rugged and if it's anything like the Galaxy Tab Active2, it would have S Pen support as well. In other words, it's more of the same, just bigger.
The Galaxy Tab series if one of the few Android tablets still left in the market, which include Huawei's MediaPads, Amazon's Fire tablets, and Walmart's new Onn tablets. All of these have one thing in common: they are low-power or mid-range devices that seem to be made just for the sake of having yet another product in that line. Barely any innovation or new features that would actually make people want to buy one.
Apple, in contrast, has found renewed direction for its iPads, going as far as rebranding iOS as iPadOS for its slates. The iPads now have a clearer purpose and place in Apple's ecosystem while Android tablets keep on wandering around until they eventually fade away.