Samsung Galaxy Tab Active2 is a rugged modern tablet for work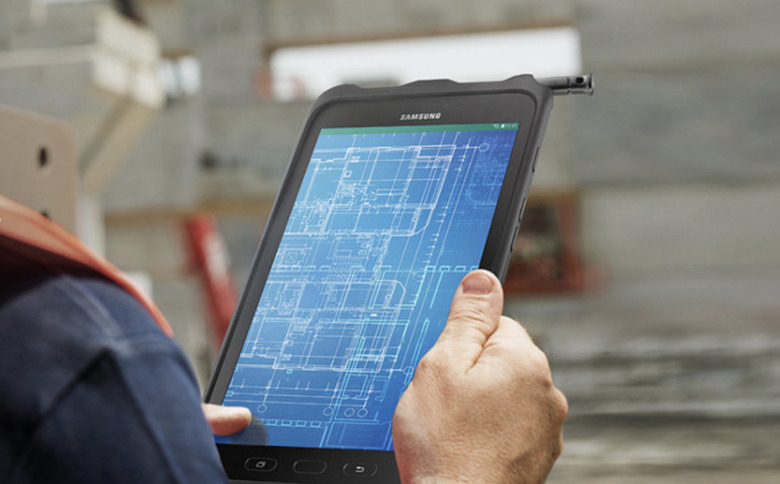 The Samsung Galaxy Tab Active2 was just introduced for the "U.S. Workforce" with a "ruggedized S Pen." The Galaxy Tab Active2 takes things up a notch with high/low temperature and wet environmental protection at the SAME TIME as it has a replaceable, removable battery. This tablet is MIL-STD-810-certified, and you probably can't bust it... unless you try REALLY hard.
This device isn't really meant to do battle with consumer tablets. Instead, it's made to take on tough working conditions with support for people who don't need a super high-resolution display and HDR and all sorts of other top-of-the-line next-gen features and such. Instead, this tablet has a new processor, new Android, and functionality that'll last a few years – just what a business tablet should be.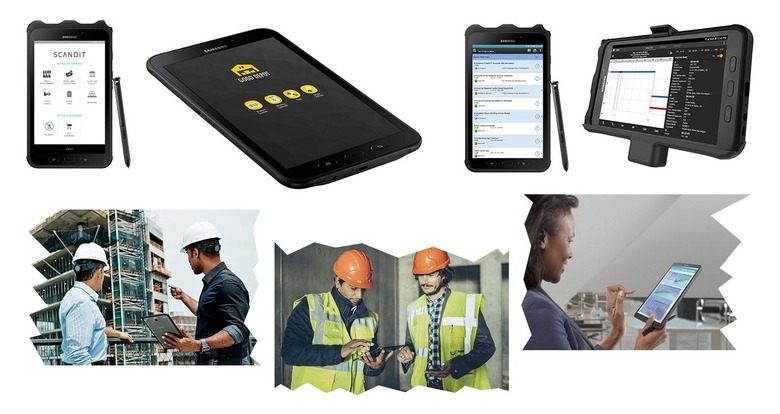 The TFT LCD display on this tablet is 8-inches large with 1280 x 800 (WXGA) resolution. Inside is 3GB of RAM and 16GB internal storage with a microSD card slot that can take up to 256GB additional space in a single card. Users will have a 1.6GHz Octa-Core processor onboard, Android 7.1, USB 2.0, and an 8-megapixel camera on the back.
Samsung includes several use-case scenarios in app form, including IBM Maximo for asset management, Scandit for retail, and Omnitracs XRS for an ELD mandated transportation business. There's a fingerprint scanner onboard, and Samsung Knox for security. This tablet also has facial recognition with its front-facing 5-megapixel camera and sensors, and it has Enhanced Touch for use with gloves.
The Samsung Tab Active2 is available through Samsung for approximately $520 USD. That's the LTE version, while the Wi-Fi version costs around $420. This device comes in whatever color you like, just so long as it's black, and it's available right this minute with Samsung online.
There aren't a lot of Android manufacturers these days making high-quality Android tablets, but Samsung is one of them. They're towing the line here in the face of Apple, Apple who's all but dominated the tablet market since they first introduced the iPad. But lo! Samsung will not be thrown aside so easily!