Galaxy Tab 4 Nook ties Samsung to Barnes & Noble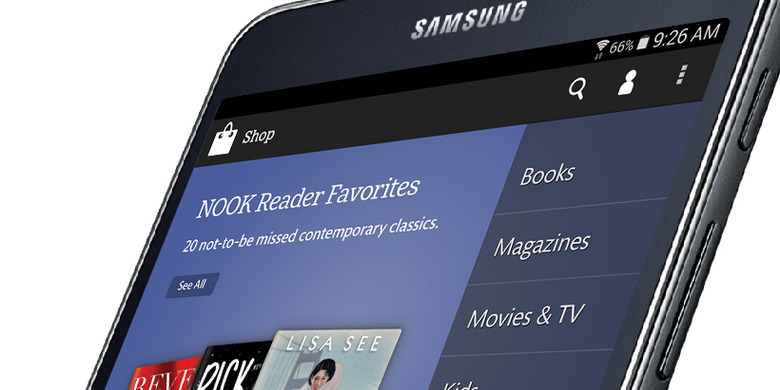 In an unprecedented move by both parties, Samsung and Barnes & Noble have collaborated to create a tablet made for reading. While the tablet itself has not changed significantly from the rest of the Galaxy Tab 4 line, a Barnes & Noble-branded experience lies underneath.
This machine is a 7-inch tablet made with 1280 x 800 pixels across its face. Inside you'll find Android 4.4 KitKat and Samsung's user interface tied in with what we'll assume will be a number of Barnes & Noble apps right up front.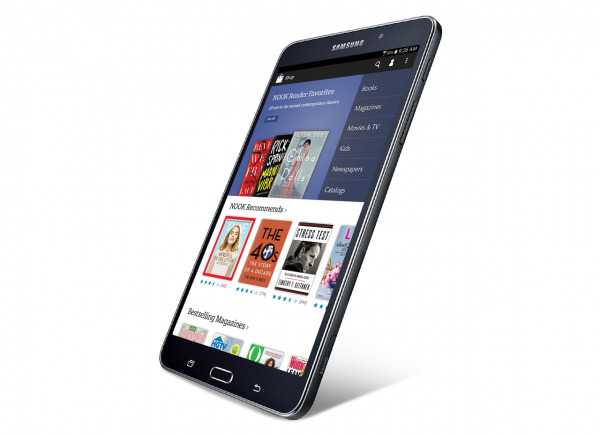 You can already access Barnes & Noble books through Nook apps for Android, iOS, and Windows – so again, it's strange to see Samsung wrapping themselves up in the brand. This version of the Galaxy Tab 4 is likely an opportunity for Samsung to insert themselves in the store where no other tablet has gone before – save Nook.
We'll be seeing this machine hit Barnes & Noble stores in early August. Though the Samsung-only version of the Galaxy Tab 4 will cost you a cool $199, pricing on this Nook version is unknown.