Galaxy S9's Samsung DeX Pad price and US release confirmed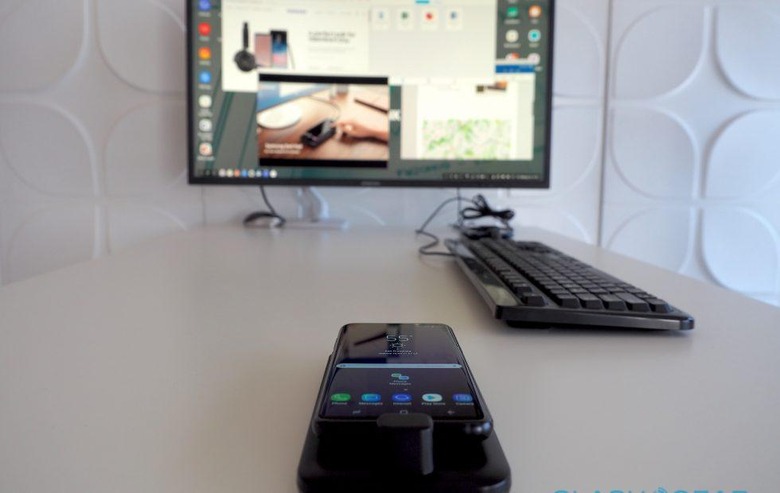 Samsung's DeX Pad for the Galaxy S9 and S9+, the docking station which turns the Android smartphones into a desktop PC replacement, has finally got a US shipping date. Announced alongside Samsung's 2018 flagship phones, the DeX Pad is the company's second generation of desktop dock and addresses a number of criticisms about the original.
The first generation DeX Station had an upright design, similar to Samsung's wireless charging docks, even though it still required a USB-C connection with the phone. For the DeX Pad, however, Samsung places the smartphone flat. That means it can use the touchscreen as a trackpad, rather than demanding a separate mouse.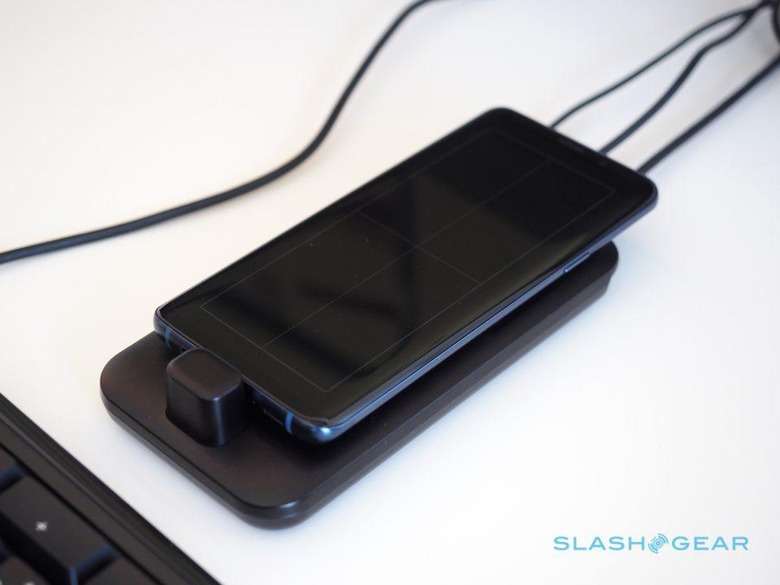 Meanwhile, there's also a useful improvement to the maximum resolution. The original DeX Station supports up to Full HD, whereas the new DeX Pad can handle up to 2560 x 1440 QHD, assuming you have the monitor to support that. If you prefer, you can manually switch to Full HD 1920 x 1080 instead.
As for connectivity, there's a USB-C for powering the docking station and the phone within it, along with two USB 2.0 Type-A ports, and an HDMI output. Samsung includes both the HDMI, and a USB-C Fast Charge power supply in the box.
Slot your Galaxy S9 in place, and it'll automatically go into DeX mode. That has a more Windows-like interface, and allows for multiple apps on-screen at a time. The phone's notifications, messages, and calls can all be managed through the DeX interface, too, and the horizontal docking orientation means you still have access to the S9's 3.5mm headphone jack.
It's not just the Galaxy S9 and Galaxy S9+ that get to benefit, however. The DeX Pad is also compatible with the Galaxy S8, Galaxy S8+, Galaxy S8 Active, and the Galaxy Note 8, just as long as they're running the Android 8.0 Oreo update. That's currently being rolled out in the US, though not all carrier-provided models have it yet. Interestingly, despite what we were told back at the DeX's original launch earlier this year, the older phones won't max out at 1080p external display resolution. As long as they're running that Oreo update, they'll also support both 1080p and 1440p resolutions.
Sales of the Samsung DeX Pad kick off on May 13, priced at $99.99. You can preorder it from Samsung from today. Alternatively, if you're still yet to upgrade to the Galaxy S9 or Galaxy S9+, Samsung is bundling the DeX Pad for a limited period if you buy the smartphone from it directly.