Galaxy S9's early 2018 is under pressure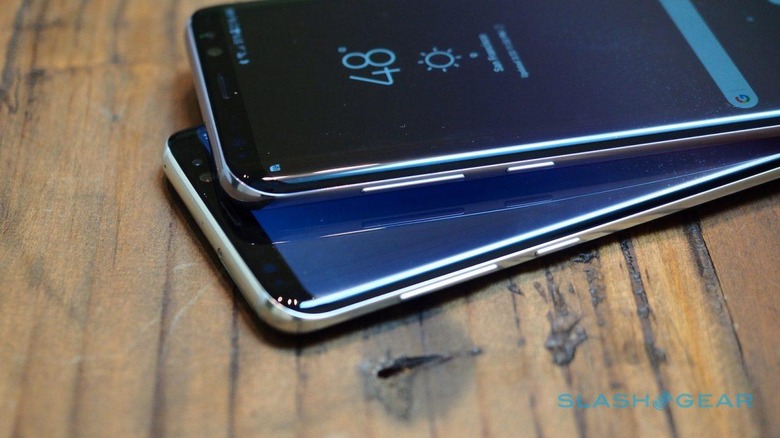 There has been a lot of talk about the Galaxy S9 in recent weeks and months. Much of the speculation has centered around the phone's release date, with some rumors claiming that the Galaxy S9's reveal could come as early as CES 2018. While a CES reveal is looking increasingly unlikely, the Galaxy S9 could still be heading for an earlier reveal than most of Samsung's spring flagships.
A new report from Bloomberg says that the Galaxy S9 will be revealed in late February, with a launch to follow in March. Compared to the Galaxy S8, which was revealed in March and released in April, the Galaxy S9 will still be getting out of the gate sooner, even if a CES reveal isn't in the cards. This news comes from "people familiar with the matter," who asked not to be named because Samsung's release plans are still private.
So, does this late February release window mean that we'll see the phone at MWC 2018? While that's possible, we should keep in mind that Samsung is a pretty big fan of holding special press conferences to announce its new devices. Assuming this information is correct, we'll probably see invitations to such an event go out shortly after February gets underway.
The big question is why Samsung is looking to launch the Galaxy S9 earlier than it has other spring flagships. The answer is fairly simple, as Samsung wants to get the Galaxy S9 out the door quicker to better compete with the iPhone X. While iPhone 8 and 8 Plus sales may have been disappointing for some carriers, it seems that the iPhone X is doing fairly well despite its high price.
Launching the Galaxy S9 earlier than usual is a play to steal some of the iPhone X's thunder. Whether or not that will ultimately work is up in the air, but it certainly seems like Samsung is willing to give it a shot. We'll see if there's any truth to these rumors relatively soon, so stay tuned for that.