Galaxy S9 in new tiny form tipped in China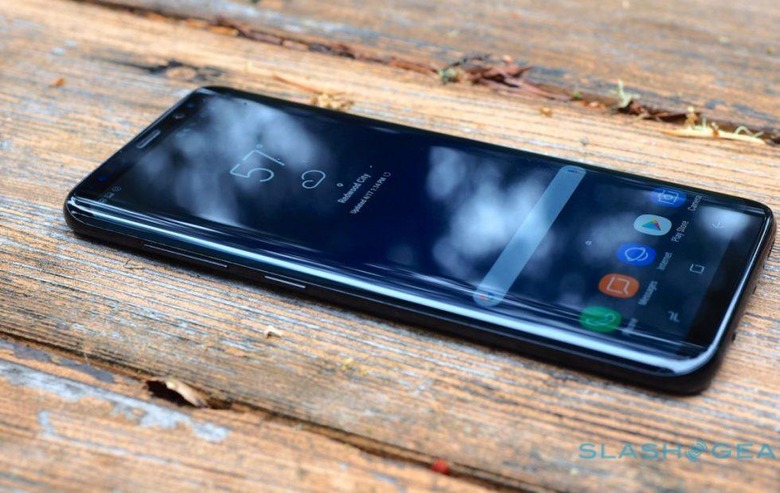 Straight from Ice Universe comes a tip about the next big (small) Samsung Galaxy smartphone. This next Galaxy device is almost certainly not the devices we've already seen rumored, as this newest tip specifically calls out "full screen" and "less than 5 inches." Previous rumors for the Galaxy A5 (2018) and Galaxy A7 (2018) suggest 5.5-inch and 5.7-inch "Infinity Display" panels, respectively.
This might be the birth of a whole new brand of Samsung smartphones. While the "mini" nomenclature might at first make the most sense, Samsung's recent naming rules seem to rule this out. There's no Samsung Galaxy S8 Mini, after all. There's also no device in Samsung's roster to take on the still-available iPhone SE, with its 4-inch display.
SEE ALSO: Bad news about Galaxy S9's display
As the Apple iPhone SE remains available after months and months – and generations of phones later – Samsung might be seeing the light. A classic design with a 4-inch display remains on Apple's roster in multiple colors. That device can be had for $349 USD – an iPhone, for under $400. Samsung would be smart to release a comparable device with a lower price.
Imagine a premium smartphone from Samsung – Galaxy in the name with an Infinity Display (that spills over the edges). Imagine that phone has a glass back, wireless charging, 1080p display resolution, and a highly decent set of cameras. Now imagine that phone costs $325, off contract. That'd be a segment Samsung would be smart to enter – and it would not be surprising if they did so.
This tip comes from Ice Universe on Weibo. Generally this tipster has relatively accurate early information on big brands – but sometimes the information can be radically misconstrued. Like recently when Ice posted images of an app that made the Xiaomi Mi Mix 2 look like an iPhone X, with a notch. This was tossed around the web as a possible Mi Mix 2 X – which it certainly wasn't – but oh well!