Galaxy S8 to use face recognition for payment, 1000fps slo-mo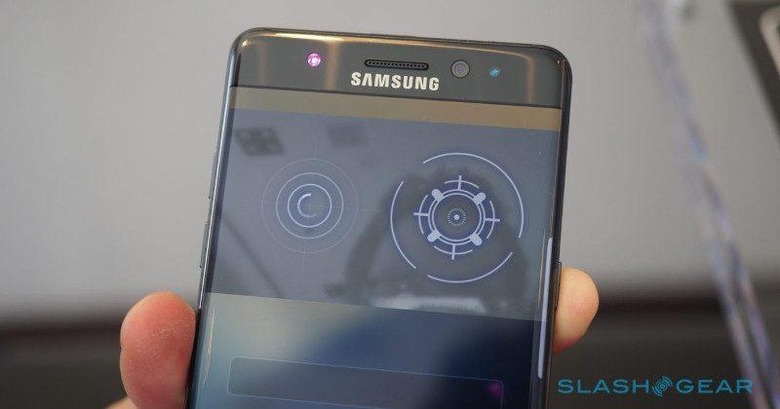 Usually, at this point in time, rumors and leaks about the Galaxy S8 should have, more or less, settled down and have been whittled down to a few consistent points. And yet there are now last minute details attempting to still provide some substantial new perspective into the smartphone. "Perspective" is probably apt, considering this is about the Galaxy S8's imaging capabilities. According to sources, Samsung intends to use a still underutilized facial recognition technology to authorize mobile payments. On the opposite side of the phone, the camera is leaked to be capable of a mind-breaking 1,000 fps slow motion video capture.
Facial recognition isn't exactly new on smartphones. Android devices, and some Samsung Galaxy ones in particular, use the technology to unlock smartphones. However, it is generally regarded with some amount of skepticism, considered by the public to be less consistent and less reliable than, say fingerprint scanners.
Samsung is, apparently, of a different view. According to people familiar with the matter, the OEM intends to use the technology for mobile payments in the coming months. Currently, Samsung Pay already uses fingerprint sensors, but the Galaxy S8 is expected to sport another biometric sensor: iris recognition. This technology was first introduced in the Galaxy Note 7, so it's not surprising that Samsung would want to try again. Facial recognition, however, is considered by Samsung to be faster than iris recognition, especially when there's sufficient ambient light. Iris recognition, on the other hand, performs better than face recognition in low light cases.
Although facial recognition technology isn't as popular just yet, Samsung is said to be a bit desperate to differentiate its Galaxy S8 against competition from all quarters, for Apple to LG to Huawei. Another point of differentiation that Samsung is tipped to be pushing is slow motion video capture. The current standard there is video recording at 180 fps, currently held by the Apple iPhone. 1,000 fps sounds too good to be true, but it does have basis in reality.
Sony's Xperia XZ Performance, which was unveiled at MWC 2017 last month, already claims 960 fps, but that is capped at 720p resolutions only. In early February, however, Sony announced a new 21.12 megapixel image sensor that it claims can shoot Full HD 1080p videos at an astounding 1,000 fps. It accomplishes this by placing a DRAM, or dynamic RAM, in between the actual CMOS sensor and the circuit responsible for processing. This allows for data to be quickly passed or even held temporarily, making such bursts possible.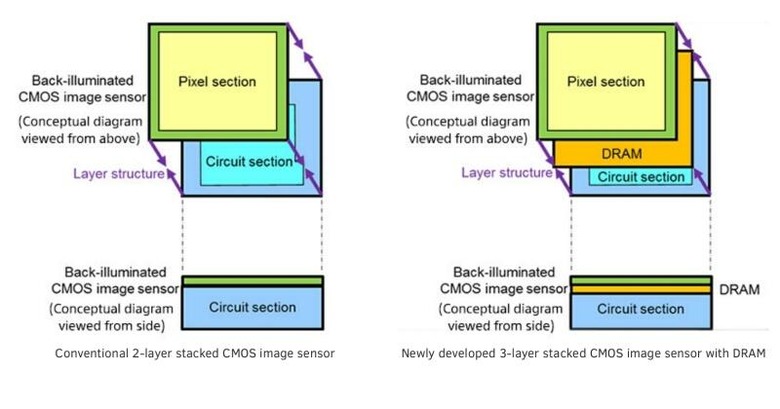 Based on the Korean media report, the Galaxy S8 will utilize a sensor with that same DRAM feature. Chances are, Samsung might actually be using Sony's image sensor, which it has done in the past. Whether that comes to pass, however, we'll finally know in less than two weeks.
SOURCE: Bloomberg
VIA: Chosun Ilbo