Galaxy S8 switches to new camera: release date remains the same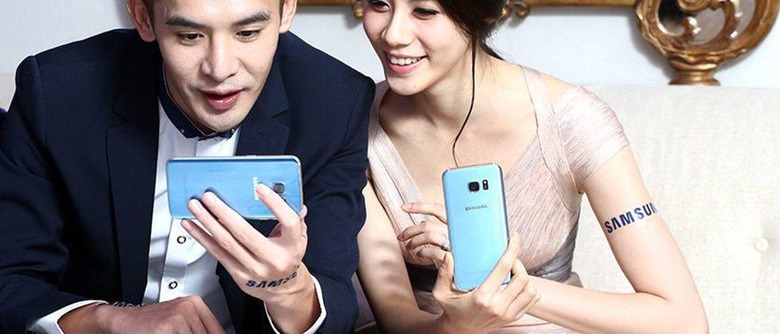 This week the folks at Samsung were tipped to drop a plan for an advanced camera system with two lenses for the Galaxy S8. This new lens system would have put Samsung in more direct combat with Apple's iPhone 8 Plus, still expected to wield its own 2x camera setup. This back-facing set of cameras would have utilized two different camera sensors, one made by Samsung, one made by Sony.
If Samsung did make a Galaxy S8 with two cameras, it would have made comparisons between it and the larger of the two iPhones easier than ever. But don't be fooled into thinking that battling the iPhone 8 was Samsung's only concern here – it likely wasn't at all. Instead, if Samsung did indeed turn down a dual-camera system, it will have been about the product compared to the slightly less expensive one-lens system.
The Samsung Galaxy S8 has also been tipped to roll with a larger edition, not unlike what was presented in 2016 with the Galaxy S7 and Galaxy S7 Edge. What's not known yet is whether this new "Plus" phone will carry the Edge name. Samsung is also likely to keep running with the Galaxy Note brand now that they've sought out and had returned nearly their whole collection of sold Galaxy Note 7 units.
Recent reports from users in Australia suggest that Galaxy Note 7 units may lose service entirely in coming weeks. What better way to make consumers return their products than to brick them? The Galaxy Note 7 was, for those unaware, subject to a massive recall earlier this year.
The Galaxy S8 will likely be revealed in March of 2017, appearing first at their Barcelona event during Mobile World Congress. During Mobile World Congress 2014 the Galaxy S5 was revealed in a spectacularly large multi-nation multi-event presentation along with a variety of sports tracking wearables.
The Samsung Galaxy S8 has also been the subject of a wide variety of rumors over the past several weeks. Have a peek at the timeline below for more information as Samsung finds itself at the precipice of another big launch.
SOURCE: Weibo user Ice Universe