Galaxy S8, S8 Plus leaked dimensions show some interesting screens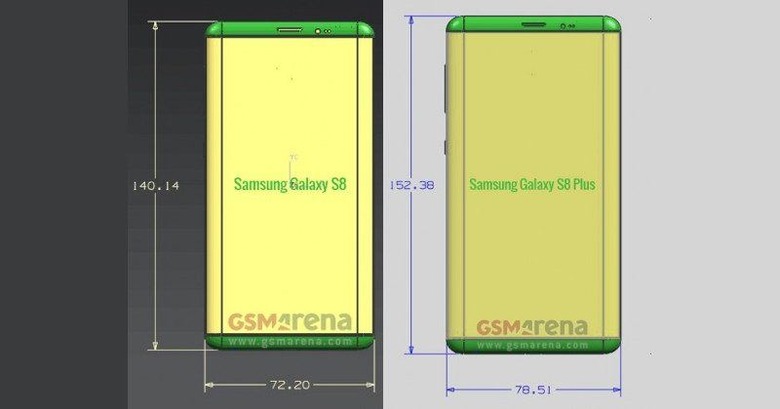 While still waiting for Samsung's official and hopefully final excuse explanation for the whole Galaxy Note 7 fiasco, we could do with a bit more Galaxy S8 speculation. Especially with its expected MWC 2017 reveal inching ever closer. This latest tidbit doesn't show beyond a sliver of a doubt the final smartphone's appearance. Instead, it only leaves us with figures of the Galaxy S8's, as well as the Galaxy S8 Plus', supposed sizes. But if these numbers are correct, we're in for some interesting screen sizes next month.
Gone is the "edge" brand because both models are expected to sport curved edge screen. The size relationships, however, are still in place, But instead of a "normal" and "big" tandem, we're going to have "big" and "bigger", but only as far as screen are concerned.
The Galaxy S8 Plus is only a tad larger than the Galaxy S7 edge. The larger 2017 model measures 152.38 x 78.51 mm while the current flagship is 150.9 x 72.6 mm. Much of that will be devoted to the screen, especially if leaks of a button-less face are accurate. GSMArena, who got their hands on these numbers, measured 6.3 inches on the diagonal for the screen, taking it close to the maximum phablet size.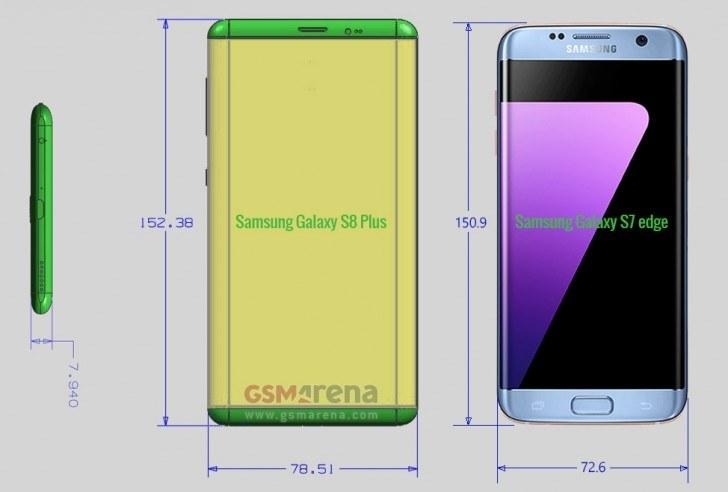 Even more interesting is the Galaxy S8 itself, which measures 140.14 x 72.20 mm. It is shorter but wider than the Galaxy S7 and its 142.4 x 69.6 mm size. But in terms of screen real estate, however, this year's champion might really be a champion, with about 5.7 inches. That's even larger than the 5.5-inch display of the Galaxy S7 edge and a big jump from the 5.2 inches of the Galaxy S7.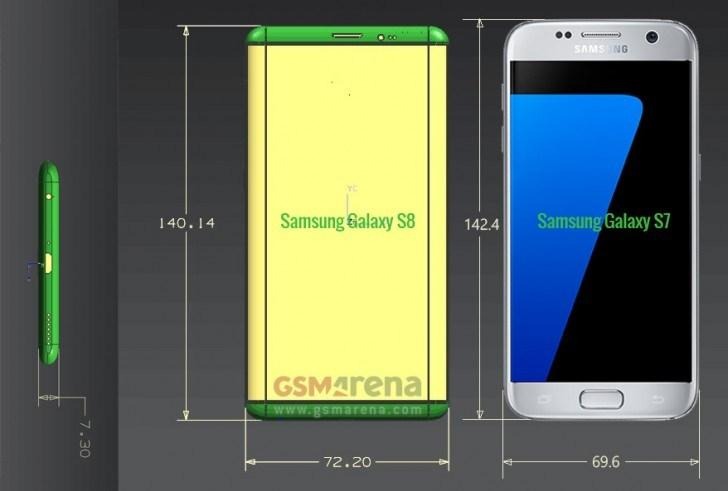 In a nutshell, the Galaxy S8 pair will be only very slightly bigger than their predecessors in terms of physical size but have significantly bigger screen sizes, perhaps the utopia of smartphone screens. Part of that will be thanks to the dual curved edges and the rest will be due to the almost bezel-less facade. If Samsung manages to pull this off without a hitch, it could bounce back into the game as if nothing happened.
VIA: GSMArena