Galaxy S8 release specs detailed to win VS Galaxy S7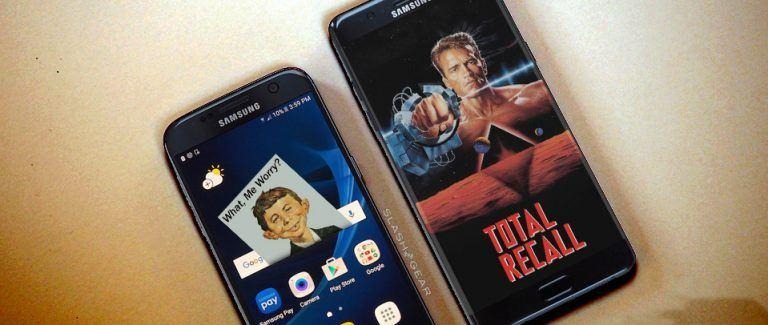 Specifications and features for the Samsung Galaxy S8 appear to have leaked in a document which outlines the Qualcomm Snapdragon 835. This is the next-generation processor set to be released by Qualcomm, first announced earlier this month. The Qualcomm Snapdragon 835 has had several specifications shared by the company before – now it would seem that the rest have been filled out.
Qualcomm previously suggested that the 10nm process in the Snapdragon 835 will allow for a 30% increase in area efficiency over the previous 14nm FinFET. This might not make a whole lot of difference to the end user, year-to-year, but the size alone will be significant as new generations arrive. More space, sleeker components, and faster speeds are in the pipeline.
SEE WHY: Samsung's Galaxy S8 may be growing
According to the chart we've got our eyes on now, the processor going into the Galaxy S8 works with Kryo 200 (4+4) architecture. That's octa-core – expected since that's where we are in the industry for top-level smartphone processors. The processor made by Qualcomm that'll be in the Galaxy S8 is also tipped here to include an Adreno 540 GPU.
Each of the specs tipped here are one step up from last year's Galaxy S8 sporting a Qualcomm Snapdragon 820 SoC. That includes an X16 LTE modem inside instead of last year's X12 LTE modem. Adreno 530 is bumped to Adreno 540, and quad-core Kryo gets a bump to octa-core Kryo 200.
This processor for the Galaxy S8 will bring LTE speeds of up to 1Gpbs. Speeds that fast will be depending entirely on the mobile network the phone is working with, of course. With this processor the Galaxy S8 would roll with UFS 2.1 flash memory as well as four-channel LPDDR4X-1866 RAM.
Perhaps most readily impressive with this smartphone will be the Qualcomm-manufactured addition of Quick Charge 4. This is the latest in Qualcomm's Quick Charge features, allowing the Galaxy S8 to charge from zero to 50% in around 15 minutes. That bit of information is based on a general battery size, not necessarily Samsung's in the Galaxy S8. However, Samsung is the biggest single customer for Qualcomm's SoC, so it wouldn't be out of line to assume.
This smartphone has been tipped by sources who wish to remain anonymous to be carrying many of the Galaxy Note 7's features. As it has been with the past several years of releases, features run through both smartphone lines. The Galaxy S8 will quite likely be released with an Iris scanner as well as a fingerprint scanner as the Galaxy line has for the past several years.
Samsung Galaxy S8 Specs*• Display: 5.5-inch Super-AMOLED with 1440 x 2650 pixel resolution (that's Quad HD, or 2K) (or 5.7-inch for the S8 Plus)• Operating System: Android 7.1 Nougat• Processor: Qualcomm Snapdragon 835, Samsung Exynos X (octa-core)• RAM: 6GB RAM• Camera: 16MP back-facing camera with 4K video recording abilities, dual-LED flash• Front-facing camera: 8-megapixel wide-angle lens• Battery: 3,000mAh
• Internal Storage: 32, 64, 128GB microSD card slot for storage expansion
• Special Features: Fingerprint scanner, Iris scanner, Force Touch pressure-sensitive panel (under display), Corning Gorilla Glass 6 front and back panels, curved glass edges on rear, similar to Galaxy Note 7
* Note that the specs shared above are not official, nor are they to be taken as final. These release-day specs, as they very well could be, are collected from a set of anonymous tipsters familiar with Samsung's decision-making process and manufacturing. Stay tuned to SlashGear for more information on the Galaxy S8 as it appears – more than likely during Mobile World Congress 2017 in March.