Galaxy S8 Pre-Order Shipping Dates Released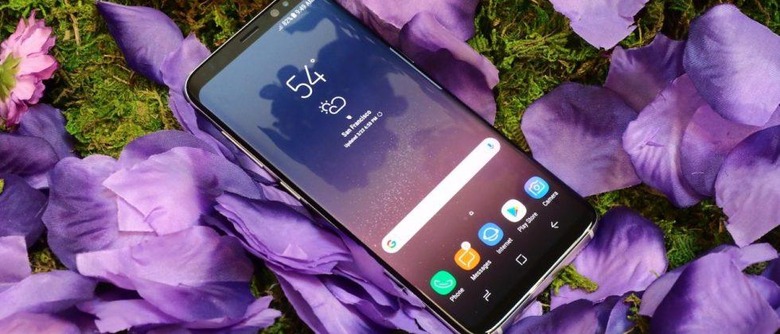 The wait for the Galaxy S8 is almost over, as it launches in just more than a week. This is a particularly important release given the fact that the Galaxy Note 7 turned out to be a dud, so the Samsung faithful have been waiting quite some time for new (usable) flagship phone. Some of those who pre-ordered a Galaxy S8 might actually see it arrive before the phone's April 21 release, as at least one carrier will be shipping it out early.
According a TmoNews reader and a number of users on Reddit, T-Mobile has announced that it will begin shipping out Galaxy S8s on April 19. Being two days before release, there's always the chance that folks could get their phones on April 20. What's more likely, however, is that these handsets will arrive on release day.
T-Mobile sent out this notification as a text message, though some on Reddit are reporting that they haven't received it yet. Whether that means all pre-orders won't be sent out at the same time is anyone's guess. The good news is that those messages seem to be trickling in, so if you're expecting one but haven't received it yet, keep an eye out.
At the moment there doesn't seem to be any shipping news from other carriers, but it seems likely that other companies will have much the same plan. If the goal is to get these phones to those who pre-ordered on launch day, then an April 19th ship date makes a lot of sense. Ultimately, though, we'll have to wait and see if other carriers make any announcements.
So there you have it: the Galaxy S8 is close enough that people are receiving shipping notifications from T-Mobile. Were you one of those lucky folks? Head down to the comments section and let us know!
SOURCE: TmoNews