Galaxy S8 Oreo update released by Verizon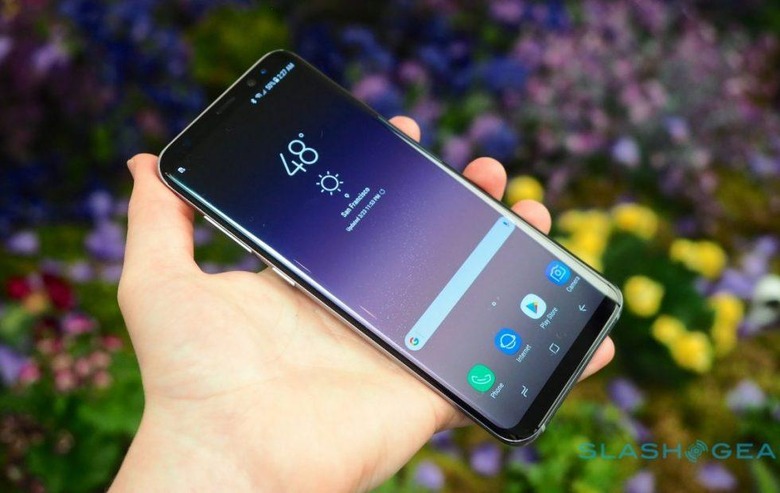 Verizon has begun rolling out its Galaxy S8 Oreo update, coincidentally bringing last year's flagship up to date in Android at the same time as the Galaxy S9 arrives in stores. The update includes features like picture-in-picture for apps, app notification dots, and a number of background improvements.
It's fair to say that Galaxy S8 and Galaxy S8+ owners have been waiting – with mixed degrees of patience – for some time for Android 8.0 Oreo to arrive. The software made its commercial debut on the Pixel 2 and Pixel 2 XL last year, though had been made available to handset manufacturers before that point. Still, given Samsung's mixed track record when it comes to timely software updates, it wasn't entirely clear as to when users could actually expect an upgrade.
Now, with software version R16NW.G950USQU2CRB9, the wait is finally at an end. The update is being pushed out as of last night, complete with Android's 2018-02-01 security patch. If you've got a Verizon Galaxy S8, you should eventually get a notification that there's a new software version for you to install.
Alternatively you can trigger the update manually. Head into the settings, and then scroll down to Software Updates. You should find the new version waiting for you there. The same goes, of course, for the Galaxy S8+.
Oreo brings with it a number of improvements, some visible and others behind the scenes. For example, there's now autofill support for logins and passwords, together with new limits on what apps can run in the background to maximize performance. App notification dots show when there's something new in an app, with a long-press pulling up a preview.
The multitasking improvements might come as a particular benefit to Galaxy S8+ users, given the smartphone's larger display. For example, there's now App Pair, which allows two apps to be linked together and then launched simultaneously in split-screen mode. That way, you could have both your email and a calendar on-screen at the same time.
The update also includes Dual Messenger, which should prove interesting for those trying to manage work and personal social accounts. That way, if you have two messenger accounts on WhatsApp, Facebook, and other services, you can log into both simultaneously.
The Samsung Experience 9.0 is also included as part of the upgrade. Verizon recommends installing the new Android 8.0 Oreo update for the Galaxy S8 and S8+ over WiFi, since it's a sizable download. It's also worth either plugging your smartphone into its AC adapter first, or at least making sure you have sufficient battery life for the whole update process.
MORE Verizon