Galaxy S8 launcher found with icons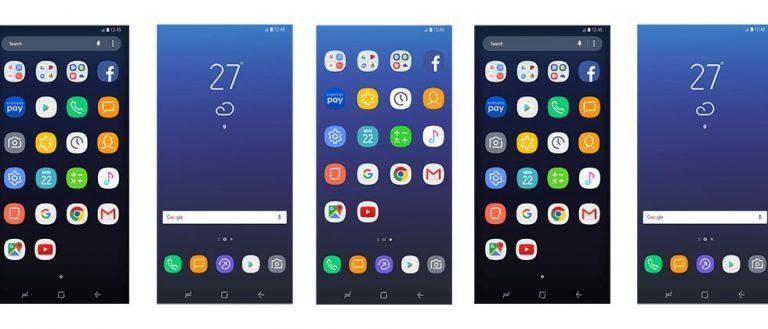 The launcher for the Samsung Galaxy S8 has appeared this afternoon thanks to an anonymous tip to SlashGear. This launcher is appearing just before the full reveal of the Samsung Galaxy S8, a device that'll do battle with the iPhone 8 and/or the iPhone 7s before the end of the year. Until then, there's the LG G6, a device which will have the shortest wait to launch as it comes to market first of the three this year.
The images that appear in this article come from Samsung Smart Switch Mobile. This app's most recent update – made earlier today in version 3.4.03-5 – includes a selection of images which will likely appear in the Galaxy S8 at its time of release. We've thus far seen a preview of an event whilst at the event held by the company in Barcelona for Mobile World Congress 2017.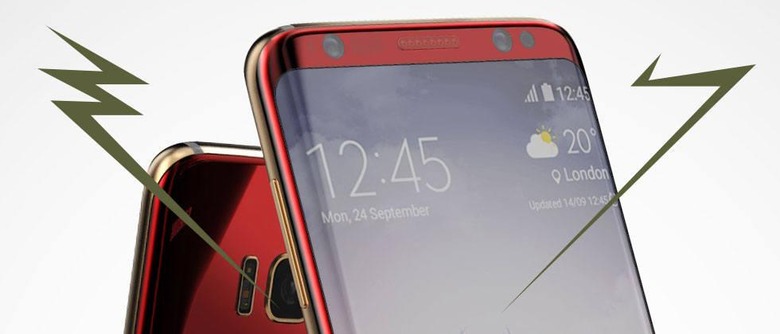 Images downloaded and located within the APK seem to depict and represent the Galaxy S8 as the device in the screenshots of the launcher look quite like the leaks we've seen thus far. The icons also did not appear in the same fashion before this most recently updated APK.
The first discovery of these icons and launcher images were shown on SamMobile. SlashGear has independently verified the appearance of the icons and changes in the app over the past several updates. This includes changes that aren't always simple additions to the app's contents, but changes in icons – like the S for the Samsung Smart Switch app itself.
To make full use of these icons OR to get a full new look for your smartphone, I and we recommend that you have a peek at a couple other launchers. See the most recent note we have on Pixel Launcher and Arrow Launcher to make the big change before Samsung gets here. Once that time comes, we'll have all the wallpapers too!
The full Samsung Galaxy S8 in detail is suggested by Samsung to be appearing in their next big event. The Samsung Galaxy S8 is scheduled to be revealed in full on March 29th, 2017. The device will likely appear on store shelves then near the end of April.