Galaxy S8 display glass tips teeny tiny bezels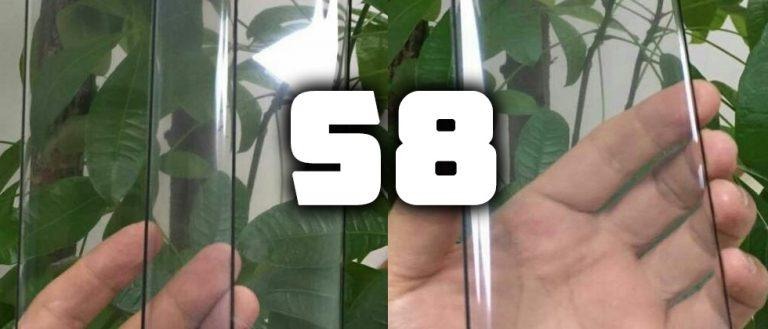 The Samsung Galaxy S8 and Galaxy S8 Plus seem to have been revealed all at once in a single photo. This photo depicts both devices – if we are to believe that this photo is indeed the real deal – both Galaxy devices rolling with curved edges. This fits with previous rumors of at least one Samsung Galaxy S8 device with both left and right edges curved instead of a flat device with a larger, curved-edge release partner. At the release date for these devices we would not be surprised to find this image's accuracy to be spot-on.
The fellow that's posted these images resides in a village in Poland (location removed for privacy) – that's far too distant from Samsung's own R&D Institute Poland to suggest that the photographer works with or at Samsung. It could be that this Twitter user simply has an inside source for screen manufacturing samples – though that'd be strange, especially given his Tweet history.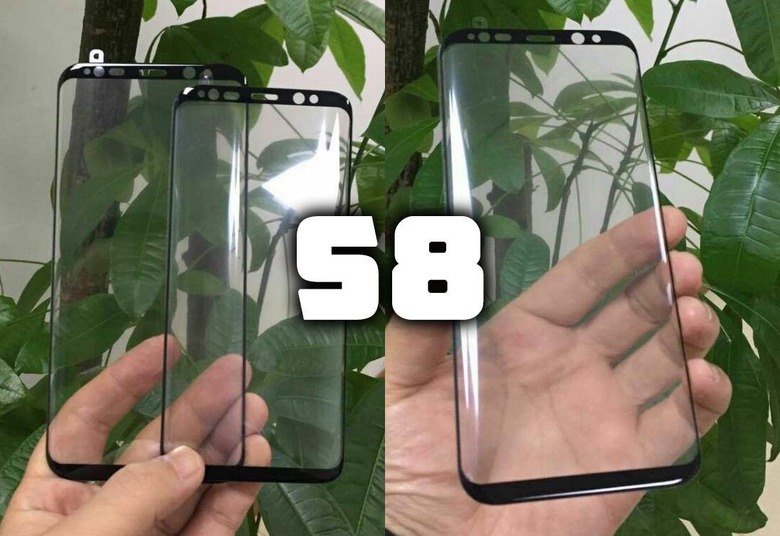 Another possibility is that these pieces of glass or plastic are actually screen protectors. We've seen several generations of screen protectors released over the past few years with looks similar to this – rounded edges and all. The tabs that appear in the upper left-hand corner of both pieces of material suggest at least one removable layer.
Back into the history of "DforDesign" Tweets we find a couple of mentions of the company ThanoTech. The folks at ThanoTech are supposed to be based in Utah (in the United States), and it's doubtful one person would go through all the work of creating such an intensely detailed history of Tweets about Poland just to fake their location for a situation like this.
It might be safer, instead, to assume that DforDesign has an addiction to buying devices and accessories. The rest of his history would support such a hypothesis. It could be that he found a way to order a custom screen protector – or that the folks at ThanoTech created their latest Screen Protector (bezels and all) for DforDesign to photograph. Stranger things have happened!
This layer could also be in place to keep the glass (or plastic) clear until it's prepared to be adhered to the final unit. One way or the other, this image depicts glass panels that give us a big indicator of the specifications of the devices they're made for. Somewhere out there is a set of devices with a couple of really awesome displays and one whole heck of a lot of sensors.