Galaxy S8 and S8 Plus appear side-by-side in new leaked image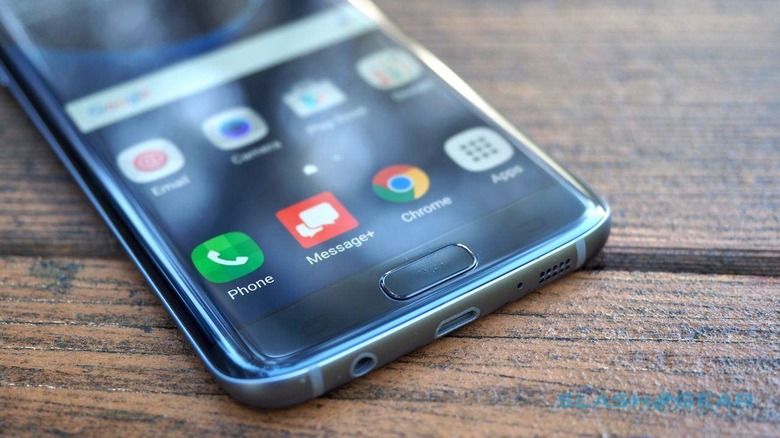 Another day, another Galaxy S8 leak. At this point, we more or less know what to expect when Samsung reveals its new flagship in the coming weeks, but today, we get to see an image that supposedly places the standard Galaxy S8 and the larger Galaxy S8 Plus side-by-side. There's actually a lot of information to glean from this one grainy image, so let's dive into it.
As spotted by SamMobile, this image seems to confirm previously rumored screen sizes for both phones. It shows a 5.8-inch display size for the standard Galaxy S8, while its big brother has a 6.2-inch display. That isn't much of a surprise, as those screen sizes have been brought up plenty of times in the past.
What might be a little more surprising is the fact that this image shows off the Galaxy S8's always-on display, complete with a software home button. It would seem that the physical home button has been dropped in Samsung's quest to trim back bezels, replaced by a software button similar to what we see on many Android handsets. The fact that it's showing on the always-on display means that it'll always be accessible, which is a pretty big deal.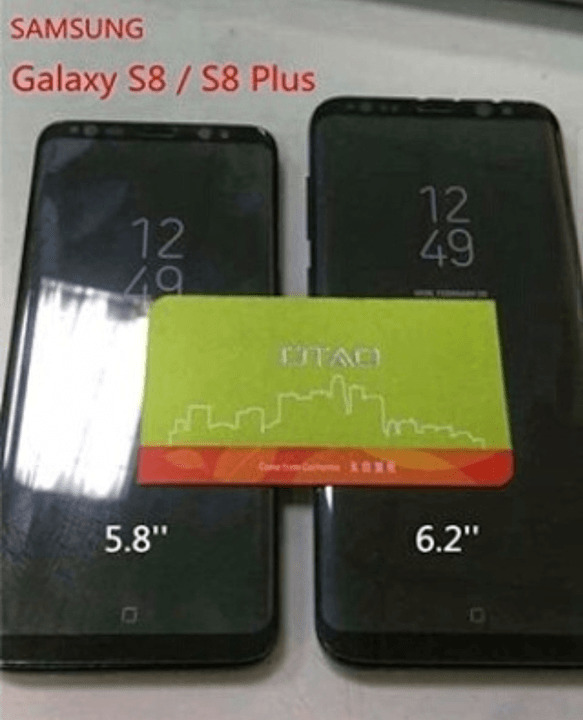 While Samsung won't be giving the Galaxy S8 a full reveal at MWC 2017, we can expect something of a teaser at the show. After that, we'll be looking forward to an official reveal sometime in March, but considering the number of leaks we've seen thus far, there may not be anything left to reveal. Keep it here at SlashGear for more, because we'll have more information for you as it becomes available.
SOURCE: SamMobile