Galaxy S8 Active (SM-G892A) Reportedly In The Works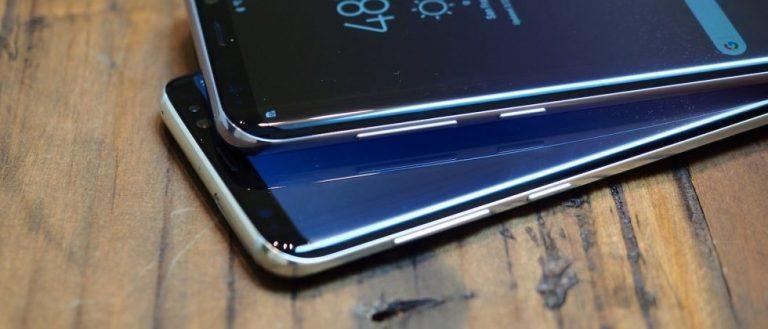 We're a week out from the launch of the Galaxy S8 and already reports of hardware variants are starting to pick up steam. Today the topic of discussion is the Galaxy S8 Active – the next installment in Samsung's line of rugged smartphones. We're hearing reports today that the Galaxy S8 Active does indeed exist and has a model number of SM-G892A.
That report from SamMobile, which also claims that the Galaxy S8 Active will be exclusive to AT&T. This isn't much of a surprise, as Active handsets of the past have been exclusive to AT&T as well. Codenamed Cruiser, SamMobile's report doesn't really spill any other details, leaving things like technical specifications and overall ruggedness up in the air.
However, we can look to past Active handsets to get an idea of what to expect with the Galaxy S8 variant. For instance, the Galaxy S7 Active featured IP68 water and dustproofing, so it's more than likely that the Galaxy S8 Active will too. Also expect ruggedness to come in the form of a shatter resistant display and drop resistance.
NOW READ: Galaxy S8 and Galaxy S8+ hands-onThe nice thing about these Active models is that they typically offer rugged protection while not skimping on hardware. Usually buying a rugged handset means you have to make a lot of compromises when it comes to internals, but that wasn't really the case with the Galaxy S7 Active. The internals we get may not be as good as the Galaxy S8 proper, but there probably won't be a massive difference in hardware quality.
We'll just have to wait until Samsung outs this phone to get all of the details. Samsung didn't announce hardware specifications for the Galaxy S7 Active until the phone had launched, so we can probably expect the same treatment for the Galaxy S8 Active. SamMobile thinks that launch will come in June, and considering that's when the S7 Active was released, it seems like a safe assumption. Stay tuned.
SOURCE: SamMobile