Galaxy S7 hits full tease mode ahead of MWC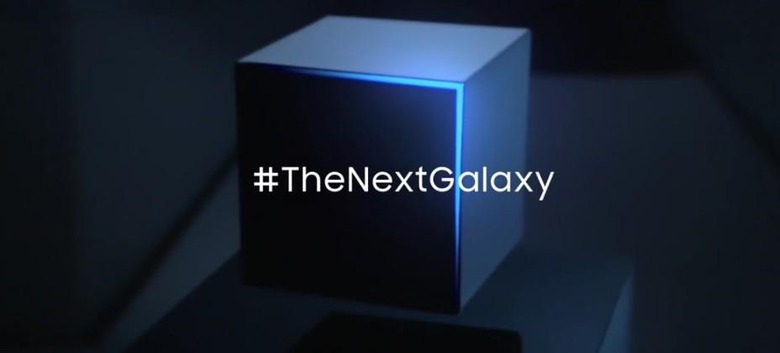 Samsung is in full tease mode ahead of MWC kicking off in the coming days. Some of the teasers are focusing on what you can expect your next phone to handle while one of the coolest is about innovations that Samsung has made. The innovations video starts with a massive and bulky '80s mobile and ends up with a dude looking at a virtual starscape using a VR headset.
The next video shows a girl dropping her smartphone into a swimming pool, pulling it out and going on about her business. Water resistance has become a big feature in many modern smartphones and the latest Galaxy S7 is expected to have water resistance. Another of the videos shows what appears to be a very old smartphone video from the '90s with the tagline "change your idea of what your camera can do."
Another of the videos talks about "changing the way you capture every angle", clearly another teaser about tweaked camera capabilities. We have seen a plethora of leaks about the Galaxy S7 that is expected to debut at MWC. All of the teaser videos are pointing users to an event happening 2-21-16. That is the date when Samsung Unpacked takes place.
Previous leaks about the Galaxy S7 claim that the smartphone will have a microSD card slot and an IP68 or IP67 rating for water resistance. The smartphone is tipped to have a 12MP rear camera with larger pixels than normal. Cleary the teaser videos hint that the camera has some other tricks up its sleeves as well. We have also seen a video that claims to be of the Galaxy S7 in the flesh, if you missed that video early in the week you can check it out below.
Change your idea of what a phone can handle on 2.21.16. #TheNextGalaxyhttps://t.co/saU2TutJ5T

— Samsung Mobile (@SamsungMobile) February 17, 2016
Discover #Samsung's innovation story, unpacked, one box at a time. #TheNextGalaxyhttps://t.co/6EI6vWxBzR

— Samsung Mobile (@SamsungMobile) February 18, 2016