Insider offers details on Galaxy S7, microSD card slot confirmed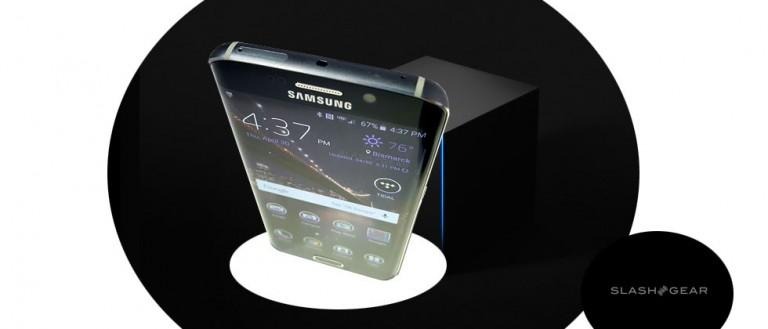 When MWC 2016 kicks off in the coming days there will be hoards of new smartphones that are unveiled and some of them will be very cool. No matter what anyone shows off at MWC, the big focus will be on Samsung and the new Galaxy S7 family of devices. The number of leaks focusing on that smartphone has been tremendous. We have complied a list of what you can expect the Galaxy S7 to offer in one place, and the smartphone sounds very cool.
Today a source claiming to be an insider has offered up more details on the S7 including some new photos of the device and a video. Keep the salt handy, and read on if you want to know more about Samsungs coming device. This source claims that the S7 will run Android 6.0 right out of the box.
The device is claimed to have an IP68 or IP67 rating for water and dust resistance. The main camera is a 12MP unit and power is tipped to come from a 2800 mAh internal a battery. Onboard storage is supplemented by a microSD card slot for expansion.
Something the Galaxy S7 is said to be missing is a USB Type-C connector for charging. If you read the above paragraph and were disappointed that the 12MP camera is the main camera, the insider says that the camera has larger pixels and promises better image quality. The newly leaked photos shows a device that looks like a Galaxy smartphone with nothing too out there design wise.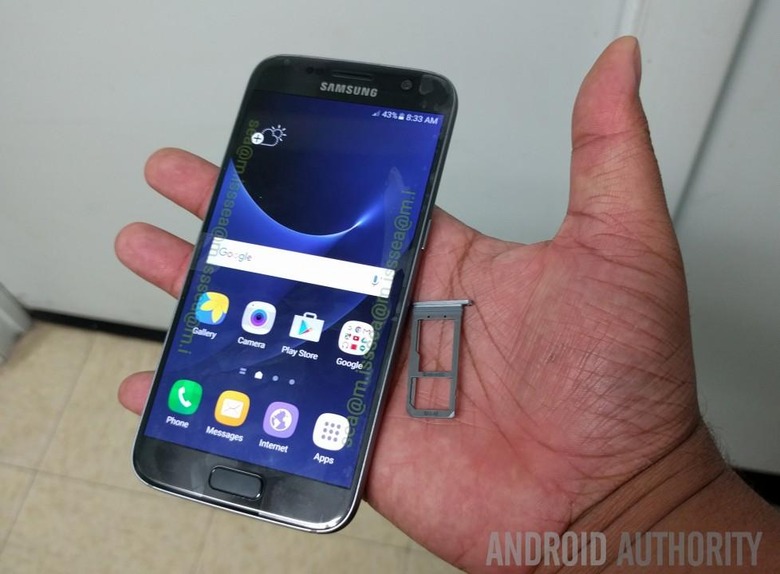 Rather than having two trays to handle microSD card and the SIM, a single tray and slot supports both cards. The design is attractive even if the device isn't particularly remarkable looking. It has rounded corners and appears to have slightly curved edges front and back. Check out the video below for another look at the S7.
SOURCE: Android Authority