Galaxy S7 Edge was the most popular Android phone for first half of 2016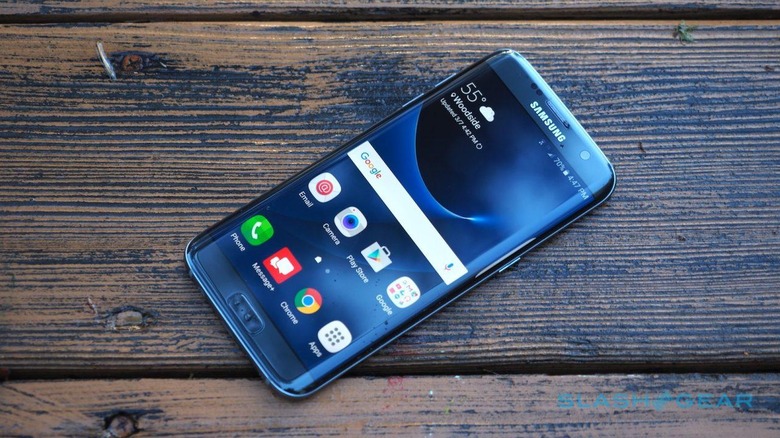 It's a big day for Samsung, as the company is gearing up to officially reveal the Galaxy Note 7 in just a little while. That isn't the only reason Samsung will want to celebrate today, as Strategy Analytics is reporting that the Galaxy S7 Edge was the most popular Android phone on a global basis in the first half of 2016. With a market as crowded as the one for Android, that's no small achievement, even for a company as big as Samsung.
Strategy Analytics says that the S7 Edge enjoyed global shipments of 13.3 million throughout the first half of the year, which was enough to place it above the stiff competition it faces from other manufacturers. Android as a whole grew in that time period as well, as global shipments of Android handsets grew 5% year-over-year to come in at a staggering 577.3 million units. This means that Android is outgrowing iOS, with Strategy Analytics pointing out that shipments of Apple's phones fell 16% year-over-year during the same period.
Samsung isn't only represented at the top of the list by the Galaxy S7 Edge, though. The Galaxy J2 ranked second and the standard Galaxy S7 third in global shipments, taking home respective numbers of 13 million and 11.8 million. The J2 is a budget-friendly offering from Samsung, while the standard Galaxy S7 is a more traditional flagship aimed at folks who don't want a phone with a curved display. Being able to net the top three spots on the list of most popular Android smartphones is something you can be sure Samsung is pleased with.
However, it would not do well for Samsung to get too comfortable at the top, Strategy Analytics Director Woody Oh warns, pointing out that the company is being "chased hard by emerging rivals, such as the Huawei P9, OPPO R9 and Vivo X7 devices." Still, if Samsung can release another home run with the Galaxy Note 7, we may just see the manufacturer back at the top of the list for the second half of the year.
SOURCE: Strategy Analytics