Samsung Galaxy S7 Or Galaxy S7 Edge: Which To Buy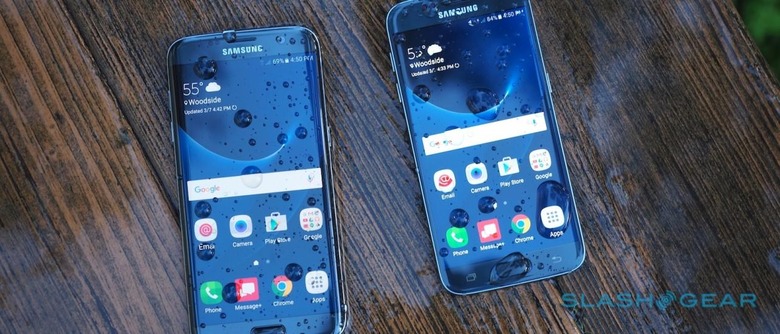 The reviews are in, and the verdict is pretty much unanimous: both the Samsung Galaxy S7 and the Galaxy S7 edge are excellent phones. Samsung's flagships for 2016 take what was loved about the S6 series, refines the good aspects, and – for the most part – addresses the complaints. Waterproofing, expandable storage, and more cohesive design are all headline features. Problem is, if you've decided that Samsung has earned space in your pocket, do you go for the S7 or the S7 edge?
The S7 edge has prettiness, not so much purpose
Listen to Samsung, and you'd be forgiven for thinking that the Galaxy S7 edge was the productivity maven of the pair. After all, only on the 5.5-inch phone do you get the two curved sides, and thus the Edge interfaces.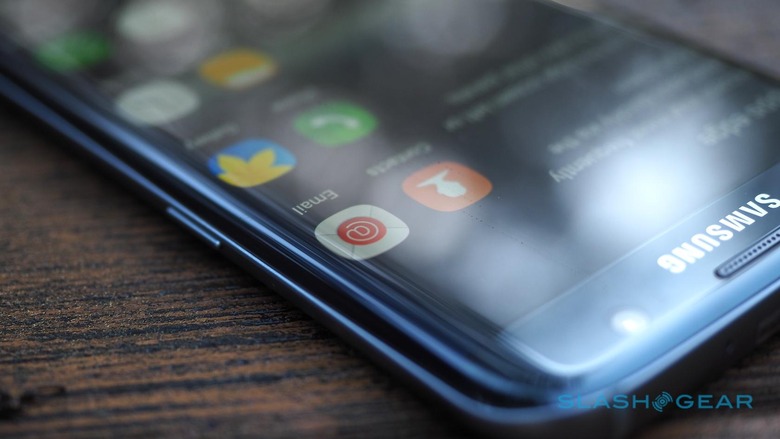 Swipe on from the side and you can summon shortcuts to favorite apps, quick dials for your preferred contacts, and now news headlines. The S7 edge also adds location awareness, so that you can adjust which app shortcuts are shown depending on whether you're at work or at home, and even toggle different sound, wireless, and power management settings accordingly.
For the moment, though, the Edge features still feel fairly underdeveloped, much as they did on the Galaxy S6 edge last year, and the reason to buy the S7 edge over the regular S7 is still, frankly, an aesthetic one. I won't judge you, mind: it's definitely a handsome device.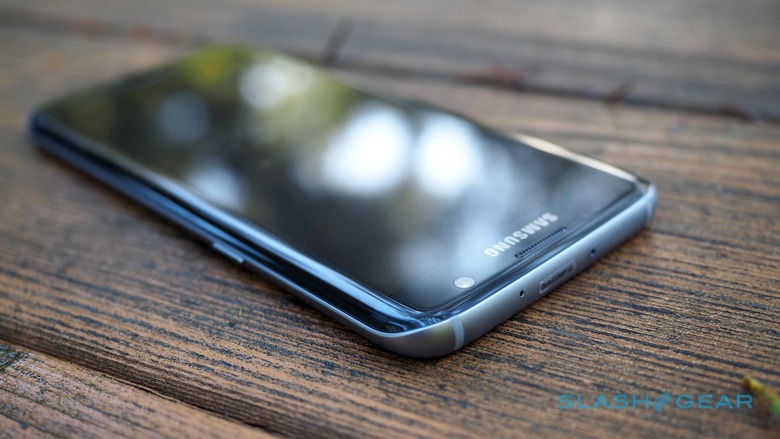 NOW READ: Samsung Galaxy S7 Review
The tipping point will be when – and if – third-party developers pick up on the Edge APIs that Samsung is offering them, and develop their own content. The degree to which that appeals to you probably depends on which services you most commonly use; I could see a quick Nest thermostat temperature slider Edge being useful, for instance, or one which drags in speedy playback and volume controls for Sonos. Until they arrive, though, the Edge system as a whole feels under-utilized.
Battery life is key
Samsung bucked the trend and made both the Galaxy S7 edge and the regular S7 thicker than their predecessors. You don't really notice the increase in girth, mainly because of the new taper of the rear panel, but it does leave more space for battery.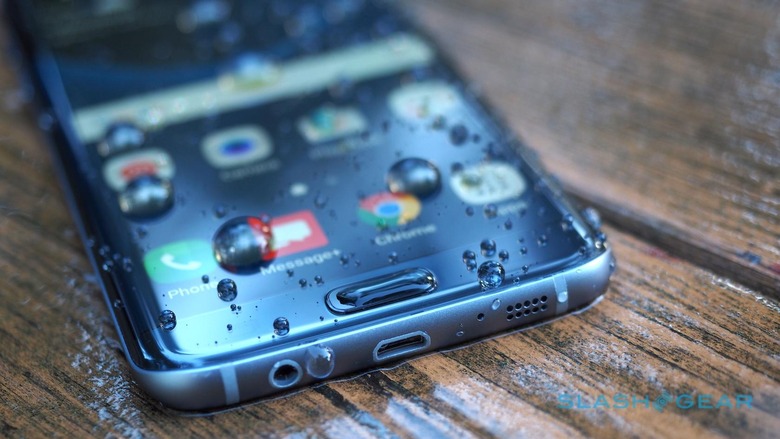 So, the S7 gets a 3,000 mAh pack, and the S7 edge steps up to 3,600 mAh. In my testing, the S7 edge lasted longer than its smaller sibling under similar use, which is as you'd expect even given the larger screen size.
Neither is going to run you through two solid days, unless you're so incredibly aggressive with the power management features that you start actively limiting what you can do with the handset, but if you're willing to stomach some throttling tweaks, the S7 edge is probably the best place to start.
Screen size matters
There's a reason phablets have become popular – and as a result driven screen sizes up in the smartphone market in general – over the past couple of years, and that's because big screens lend themselves nicely to entertainment, gaming, and productivity.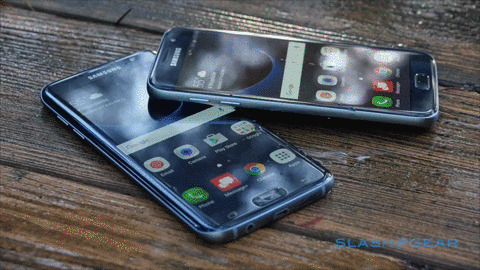 With the first shipping support for Vulkan APIs – promising better quality graphics – and the meaty processors and plentiful RAM, either of the Samsung pair shouldn't struggle with gaming performance. Still, the sheer fact that the Galaxy S7 edge is larger will likely make it more immersive.
Video, too, looks more impressive on a bigger screen, and if you've ever tried to work on a spreadsheet or even just a text document while mobile, you'll already know that the bigger the display, the better.
Don't underestimate the sweet spot
For all that I just said, my personal preference is the Galaxy S7. Yes, you lose out on a little display real-estate, and you don't get to boast about your curved AMOLED, but I'm more impressed by how much Samsung packs into what still feels like a compact handset.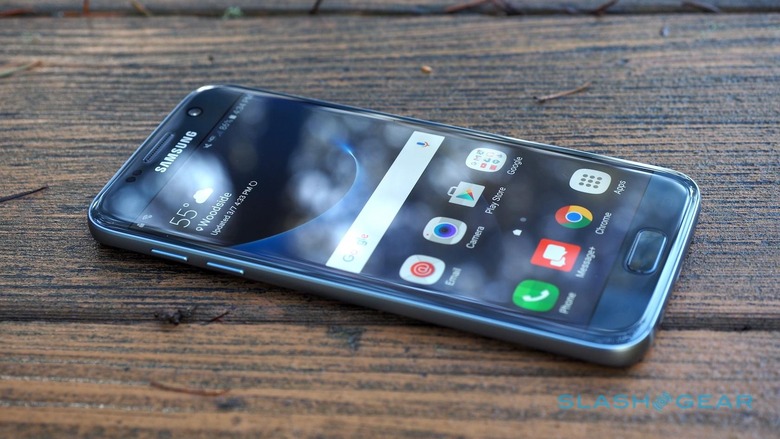 It's only a little longer and a little wider than an iPhone 6s, but the screen is bigger and the camera – in low-light situations, certainly – is better. I've resorted to keeping the iPhone in Apple's Battery Case recently, since it's the only sure-fire way I can be certain of getting through a full day's use without needing to top-up; when you take that into account, the Galaxy S7 feels downright svelte in comparison.
In short, think hard whether you need the extra half-inch in screen size, especially because with both the S7 and S7 edge having the same Quad HD resolution, you're not actually getting any more pixels on the larger phone.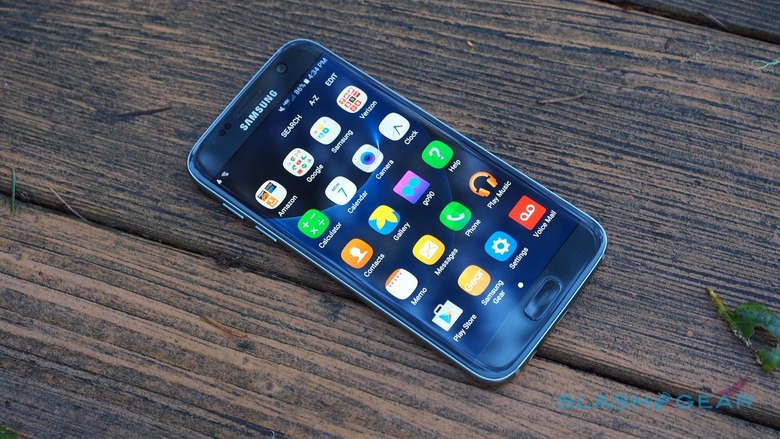 Either way, you're going to get bloatware
If you're buying a Galaxy S7 or S7 edge in the US, right now that means through a carrier. If Samsung's track record in the 'States is anything to go by, eventually there'll be a SIM-free, unlocked version, but the key word is "eventually": it's not likely to arrive for some time yet, as carriers squeeze as much as they can out of early adopters.
That wouldn't be so bad, if it wasn't for the apps that get preloaded, and unfortunately it doesn't matter which of the two new smartphones you pick: either way, you're getting unwanted software. On our Verizon Wireless review units, for instance, Verizon loads its own cloud, messaging app, antivirus service, Google Maps rivaling VZ Navigator, and several other titles, the vast majority of which I'll bet you'll never use.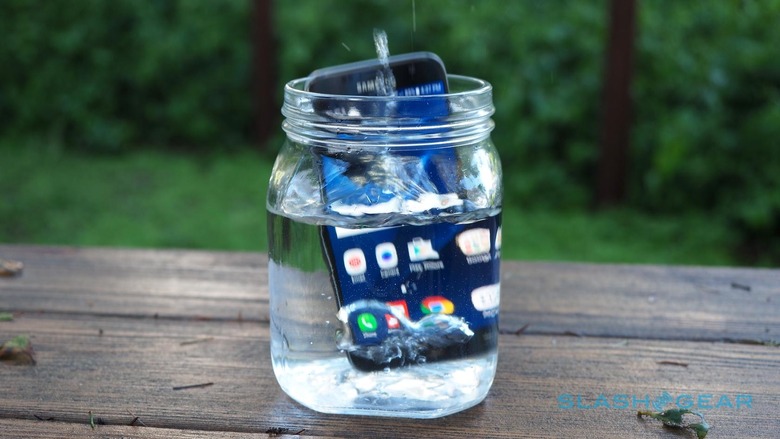 MORE: Samsung Galaxy S7 edge Review
AT&T versions, meanwhile, welcome new S7 owners with an instant advert in the notification tray, and there's no reason to assume that any of the other carriers will be any less heavy-handed as they promote their own apps and services. For the moment, though, if you really, really want to get rid of the preloads, you'll have to import an S7 or S7 edge from abroad where unlocked versions will be offered sooner.
Is there a bad choice?
Both phones are the best Galaxy handsets so far, just as you'd hope they would be. They make a solid argument for being the best Android devices on the market today, too, not to mention presenting an admirable challenge to the iPhone 6s and iPhone 6s Plus.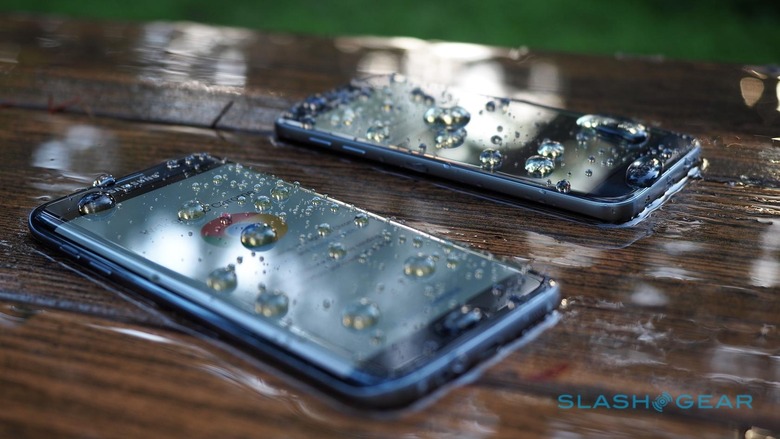 So, you could easily conclude that, whether you go S7 or S7 edge, you've made a good decision, and I wouldn't argue with you there. All the same, we're approaching a phase of real flux in the smartphone segment, and I'd be tempted to cool my heels a little and wait to see how LG's intriguingly modular G5 performs in real-world testing. If you're an Android devotee, that's your Battle Royale; if you're less committed to one single platform, you might even want to wait until later in the year to see what Apple does with the iPhone 7.