Galaxy S7 and S7 Edge Android Nougat update begins official roll out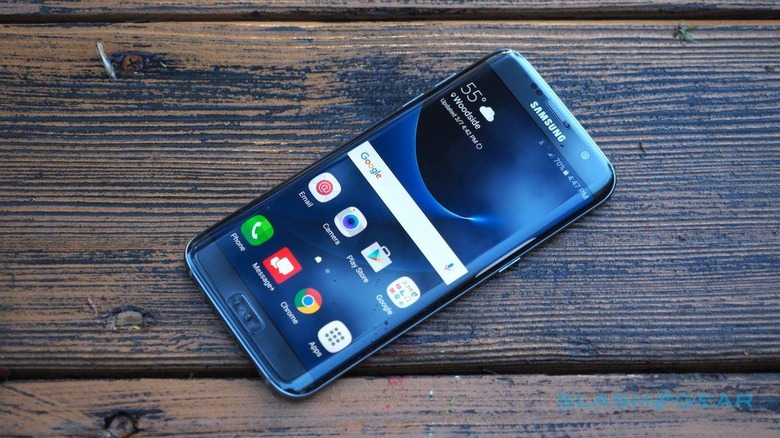 It looks like the wait is nearly over for Galaxy S7 and S7 Edge owners: Android Nougat has started rolling out at last. Of course, we heard back in December that Samsung had finished beta testing the release and would be launch it this month, so this isn't much of a surprise. Previous rumors placed the start date for updates on January 17, but here we're seeing Samsung get underway a little earlier.
At first, it looks like the full release will be limited to those who beta tested Nougat on their Galaxy S7 or S7 Edge. The beta test has been going on since the beginning of November and has spanned multiple releases, so the finished product testers will begin receiving today probably won't look all that different from what they've been running for the past couple of months.
Even with beta testers getting it first, regular users should be seeing it rather quickly. SamMobile theorizes that the January 17 date we previously heard could be the roll out date for non-beta users, which seems like a plausible guess. Whatever Samsung's plan for launch is, all Galaxy S7 owners will want to keep an eye on their OTA notifications from here on out.
The update weighs in at 215MB, and the patch notes confirm that this is Android 7.0 and not a more recent version of the OS. Users can also look forward a new UX and the addition of "various performance modes," so there's a little more to this update than just a new version of Android. Still, there's no question that Nougat is the star of the show, and its nice to see it arrive just a few months after Android 7.0's launch.
We can probably expect the full roll out to take a couple of weeks, so not all Galaxy S7 owners will be getting it today. For what it's worth, I'm not seeing the Nougat update on my personal Galaxy S7 yet, but since I didn't have the beta installed on that phone, the lack of an update isn't much of a shock. All users should have it before long, so if you're not seeing it yet, just sit tight.
SOURCE: SamMobile