Galaxy S7 Active Manufacturing Defect Now Fixed, Says Samsung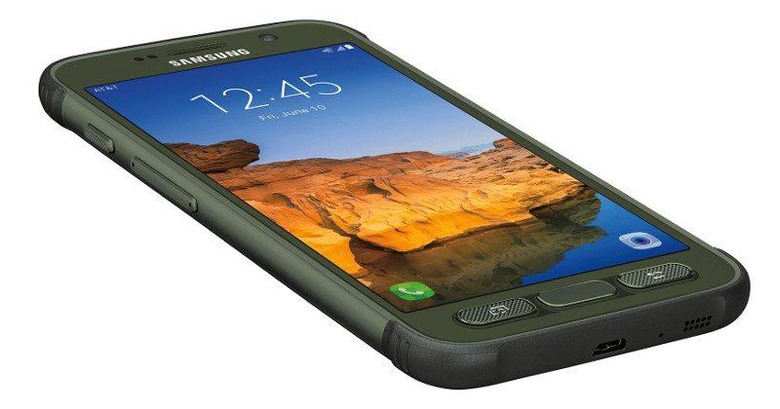 It is utterly ironic that the Galaxy S7 Active, a smartphone that is advertised to be the utmost in survivability, isn't as immune to water as Samsung would have us believe. And yet that is what some tests have tried to prove, which, naturally, Samsung has claimed not to be the case. That said, now it seems that the manufacturer is admitting some of it, albeit indirectly. The company reached out to Consumer Reports, who first broke the news of the Galaxy S7 Active's less than stellar underwater performance, that the manufacturing problem that caused that issue has now been addressed.
So on the one hand, Samsung says it stands by the IP68 water resistance certification of the Galaxy S7 Active. But on the other hand, it does admit that there were actually problems after all. Of course, it is passing the buck to the manufacturing facility where the supposedly rugged smartphones were made. It didn't go into detail other than saying that they discovered a problem in its production line which they were now able to correct.
That's the good news. The bad news is that unless your Galaxy S7 Active actually got damaged by water, Samsung won't be replacing it. It isn't going to issue a recall over what it just admitted to be defective units. Recalls cost money and costs credibility, not that the latter isn't already on the line here anyway. According to Samsung's PR manager, the number of devices returned with water damage is "tiny" compared to the total number of units sold. That could just mean that users are wary of even tempting fate and not because the smartphones survived being submerged.
Samsung isn't even going to give out serial numbers to help buyers determine whether their device came from the old or new batch. That, says Samsung, would suggest users would need to return their completely functioning smartphone for a replacement, something that Samsung isn't going to do anyway.
If you're worried about water, you could simply opt for a plain Galaxy S7 or Galaxy S7 edge. Both have the same IP68 certification and, based on Consumer Reports' tests, passed with flying colors. The Galaxy S7 Active does add a layer of protection from drops and shocks, and a battery nearly twice as large, but it does come at a higher price and is exclusive to AT&T in the US anyway.