Galaxy S7 Active at GFXBench is happily a premium rugged device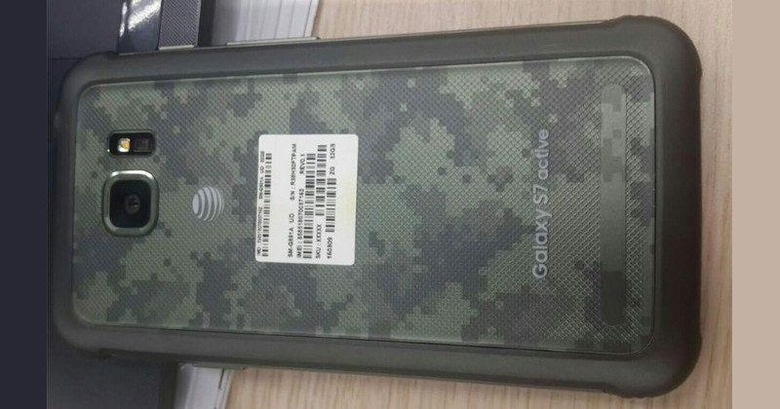 Rugged smartphones that could probably (or not) survive an attack by Kryptonians aren't exactly new. Most of the time, however, OEMs have made consumers choose between a compromise. Either their smartphone is so premium that their heart skips a beat whenever it slips from their hand, or their smartphone is built like a tank but also as slow as one. Samsung's "Active" models of its flagship smartphone has been a mix in recent years. Fortunately, it seems that the Galaxy S7 Active will actually combine the best of both worlds.
Seen on GFXBench are the specs of what is allegedly the Samsung Galaxy S7 Active, a.k.a. the SM-G891A. Indeed, it appears to have everything that the main Galaxy S7 has, except the model number. That means the same Snapdragon 820 CPU, 4 GB of RAM, 32 GB of storage, and even the 12 megapixel rear camera, which we presume and hope has the same large pixel sensor. One key difference, however, is the larger screen. The 5.5 inches has more in common with the Galaxy S7 edge. Fortunately, it also has the 2560x1440 resolution in common as well.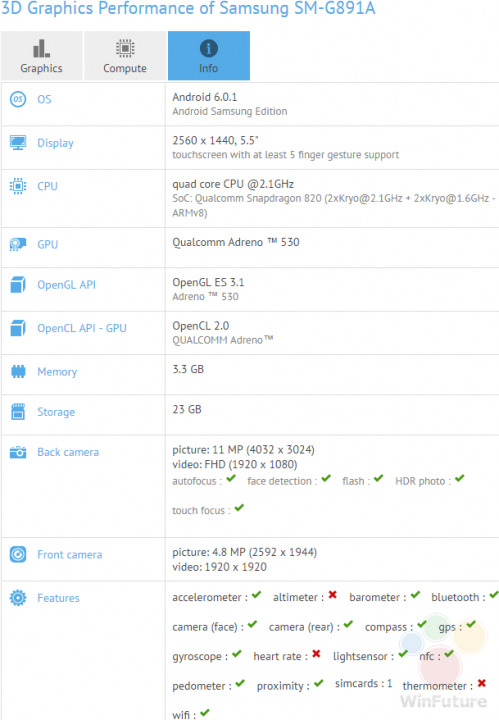 Not shown here, of course, is what will make the Galaxy S7 Active different from the main flagship.That would be the polycarbonate casing enclosed by a rubber bumper. Yes, plastic and rubber in exchange for metal. And yes, it is still a compromise of sorts, but something that almost all rugged smartphones have in common. We will presume it has MIL-STD 810G rating for surviving shocks and falls. After all, that's really all that was missing from the Galaxy S7, which already had the highest IP68 dust and water proofing scores.
As to when and where Samsung plans to launch the Galaxy S7 Active, that remains to be the question. The presence of a Snapdragon 820 would mean it will be limited to certain markets that didn't have the Exynos variant of the Galaxy S7 either. In the past, Samsung has made Active models available in the US exclusive to AT&T, though it may have changed course this time to make it more accessible to more buyers.
VIA: WinFuture.de