Galaxy S6 screen "confirmed" by Samsung website's own UAProf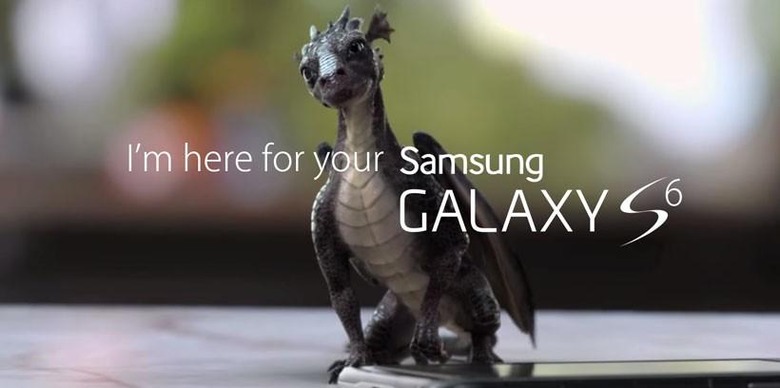 We're getting closer to MWC 2015, as close as one can get with more than a month to go, so naturally rumors and leaks of Samsung's next flagship are pouring in and pooling up. It also isn't surprising to see many attribute the best of the best specs to the Galaxy S6, which is rather common fare for every high-profile upcoming Samsung smartphone. Once in a while though, we do get semi-official confirmation of some features coming from Samsung itself, like this confirmation of the smartphone's high-resolution display.
The information comes via the Samsung website's own user agent profile, a collection of information that is used to determine how best to serve web content to a particular device. Here, a certain SM-G920A, believed to be the AT&T model of the Galaxy S6, is noted to have a screen size of 1440x2560, matching expectations of a 2K display on the device. Not exactly surprising given the recent industry trend, but still a nice reassurance nonetheless.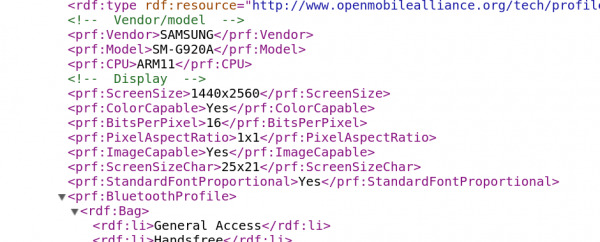 A bit more curious, but also not surprising, is the lack of any mention of software navigation buttons, which hints at the presence of hardware buttons on the Galaxy S6. Considering this is Samsung, that sounds spot on, but some probably hope that rumors of Samsung getting in line with Google's Material Design language would mean that the OEM might ditch those in favor of on-screen buttons.
There are many other new things that people expect from the Galaxy S6. For one, it is expected to be powered by Samsung's new Exynos 7 Octa, an octa-core chip on the 64-bit architecture. Team that up with word a new chip that boasts Cat. 10 LTE support, and you pretty much have fodder for rumors of a Snapdragon killer. Some also expect that the Galaxy S6 will have curved edges on both sides, ala the Galaxy Note Edge, but there are those that believe that it would be on a separate Galaxy S6 Edge smartphone.
Talk about the Galaxy S6 is definitely starting to pick up, and it will surprise no one to hear or see some rather out of this world expectations in the days ahead. That said, if you've been a keen observer of the industry, perhaps there will be very little to surprise you, give or take a few gimmicks that Samsung might employ to spice things up a bit.
VIA: TechTastic