Samsung's next Exynos chip to have Cat. 10 LTE support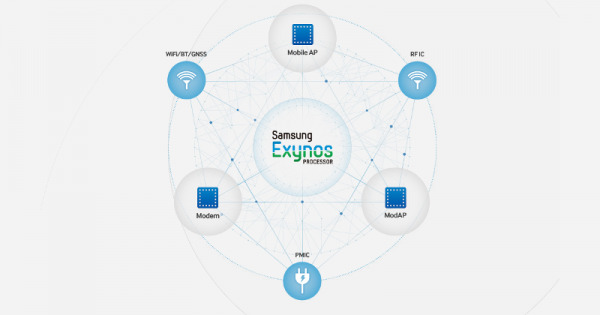 Cat. 4, Cat. 6, and now Cat. 10. These chipmakers are really pushing the cellular capabilities of their products to the limits, perhaps even faster than networks can actually adopt these network speeds. Of course, that has never been a reason for the likes of Qualcomm and Samsung to take it easy. Following the mobile chip leader's footsteps, Samsung is now said to also have an Exynos ready next year that will achieve speeds of 450 Mbps on downlink, almost twice as fast as Cat. 6's 300 Mbps.
Of course, extremely few countries, if there are any at all, actually have Category 10 LTE, so the usefulness of this particular Exynos chip will not be maximized immediately. At the very least, it could be a chip that is earmarked for testing and limited launch in Korea, a country that also likes to push network speeds and technologies to the limits. This Cat. 10 capability, then, looks more like a forward-looking feature than an actual selling point.
Given those factors, it is unlikely that we will see this chip any time soon, though some conjecture that it might actually appear inside the Galaxy S6, scheduled to debut in the first half of 2015. That estimate, however, might be too generous. It is also entirely possible that Samsung will simply release a more powerful Galaxy S6 variant later on exclusive to the Korean market, a similar strategy that it employed with the Galaxy S5 LTE-A that it announced in June.
It is also entirely possible that Samsung will announce this mystery Exynos earlier than expected, if just to steal Qualcomm's thunder. Qualcomm did announce that it has a Cat. 10 capable chip in the works, but has not yet brought it out to light. The 64-bit Snapdragon 810 that is expected to power next year's generation of mobile devices is apparently not it. If Samsung does manage to pull of this new Exynos chip, it is getting one step closer to removing its dependence on Qualcomm's chips, at least for the high-end.
VIA: Android Community