Galaxy S6, Note 5 Android Marshmallow Rollout Leaked With Updated Schedule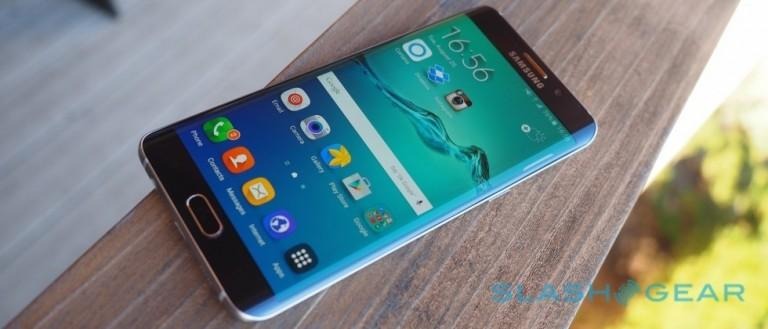 Android fans are always out for the latest flavor of the OS for the smartphones. While users of many of the latest smartphones from HTC and LG have been enjoying Android 6.0 Marshmallow for a while now, fans of Samsung devices have been left out. A leaked roadmap has surfaced that claims to show when Samsung fans will get their hands on Android 6.0.
According to the leaked email, Android 6.0 will land for the Galaxy S6 Edge+ and Galaxy Note 5 in February. The Galaxy S5 is tipped to get the update in March or April. Galaxy S6 Edge and S6 owners will get Marshmallow in February or March.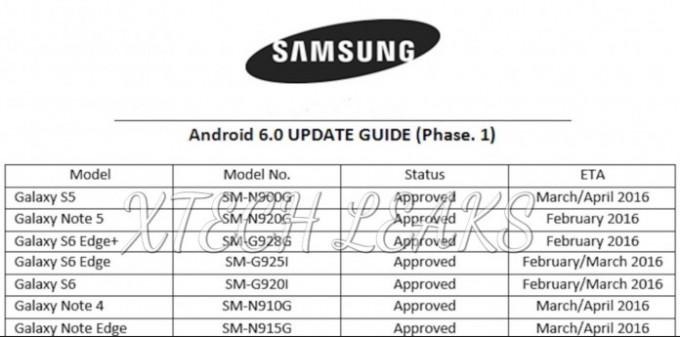 Galaxy Note 4 and Note Edge owners are looking at March or April for their update. The Marshmallow update has been in testing on Samsung devices in some countries already. Android 6.0 and Android 6.0.1 are both in testing.
That would seemingly indicate that the 6.0.1 update should land shortly after the Android 6.0 update. There is no way to know how valid the leaked image is at this point. We are looking at the end of January already, February isn't far off so we don't have long to wait. As we mentioned before, there is no word on the Galaxy S4 getting an Android 6.0 update.
SOURCE: Mobipicker